Nine Books for Your 2023 Summer Reading List
When you work on a talented team of writers and editors, one of the best perks is getting recommendations for great books you wouldn't have discovered on your own.
Summer is in full swing and we encourage our team members to take advantage of the weather and enjoy time with friends and family. Summer getaways can recharge our creative batteries so we return refreshed and ready to help our clients articulate their expertise and unique voice.
Whether you're prepping for an excursion at the beach, lake, pool, park, or just the backyard, here are nine book recommendations for your 2023 summer reading list from the Wentworth team. We've also included a suggested beverage to accompany each book because, after all, it is summertime.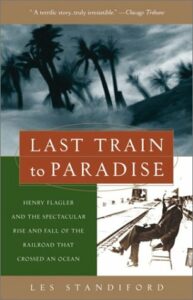 Last Train to Paradise: Henry Flagler and the Spectacular Rise and Fall of the Railroad that Crossed an Ocean by Les Standiford
Recommended by: John Spence, Director, Marketing and Content Strategy
Summary: This is probably my favorite book to toss in the bag for a day at the beach. Henry Flagler, who was John D. Rockefeller's partner and operations genius at Standard Oil, is the main character in this history book that reads more like a novel. After building a fortune and an oil monopoly, Flagler dedicated his last years to turning the Florida coast, which was an unsettled wilderness in the early 1900s, into the tourist paradise it is today. The technological innovations and cutting-edge construction techniques developed to tackle the seemingly impossible 153-mile railroad bridge that connected Key West to the Florida mainland are fascinating. Ernest Hemingway also makes an appearance in the aftermath of the historic Labor Day Hurricane that devastated the bridge with tragic loss of life in 1935. Check out this historical page-turner that combines dreams, drama, and the raw power of nature.
Beverage: Rum Runner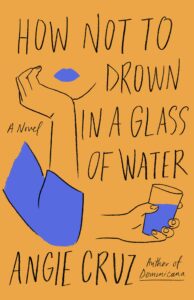 How Not to Drown in a Glass of Water by Angie Cruz
Recommended by: Mindy Yahr Jaffe, Director, Content Operations
Summary: This book details the life of Cara Romero, a Dominican immigrant in her mid-50's living in New York City. After Cara loses the factory job she thought she'd have forever during the Great Recession, she is paired with a job counselor through The Senior Workforce Program. Through 12 sessions with the counselor, Cara recounts her life, detailing relationships with friends, lovers, and her estranged son. Despite facing many challenges – unemployment, medical issues, gentrification – Cara never loses her light. Cara will undoubtedly make you laugh, and by the time you finish her story, she'll likely have a home in your heart. This is a quick read – easy to get through in an afternoon or two. When you finish, run out and grab Cruz's "Dominicana," her 2019 novel about a 15-year-old girl who is forced into marriage and a move to New York in the 1960s.
Beverage: A glass of water is too obvious, so pair this one with a cold glass of lemonade instead.
The Wind-Up Bird Chronicle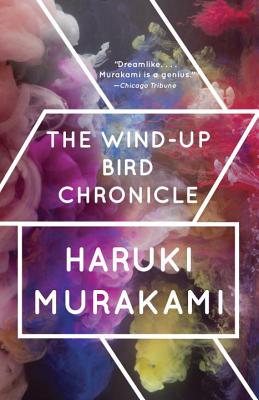 by Haruki Murakami
Recommended by: Connor Martin, Chief Operations Officer
Summary: If you're looking to let your mind wander and get lost a bit this summer, there is no better guide for your journey than Haruki Murakami, Japan's most-treasured novelist. I recommend starting your Murakami experience with this heroically imaginative novel, which combines a detective story, a memoir of a disintegrating marriage, and a view into the buried secrets of World War II into a truly fantastic novel.
Beverage: Iced matcha green tea latte
Demon Copperhead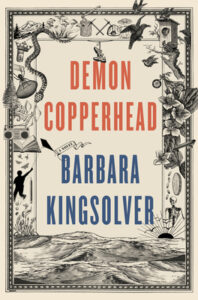 by Barbara Kingsolver
Recommended by: Brian Turner, Director, Content Operations
Summary: "Demon Copperhead" offers a close retelling of Charles Dickens's "David Copperfield" in a modern-day, rural America setting.
Per GoodReads: "Set in the mountains of southern Appalachia, this is the story of a boy born to a teenaged single mother in a single-wide trailer, with no assets beyond his dead father's good looks and copper-colored hair, a caustic wit, and a fierce talent for survival. In a plot that never pauses for breath, relayed in his own unsparing voice, he braves the modern perils of foster care, child labor, derelict schools, athletic success, addiction, disastrous loves, and crushing losses. Through all of it, he reckons with his own invisibility in a popular culture where even the superheroes have abandoned rural people in favor of cities."
Beverage: Domestic beer (something cheap)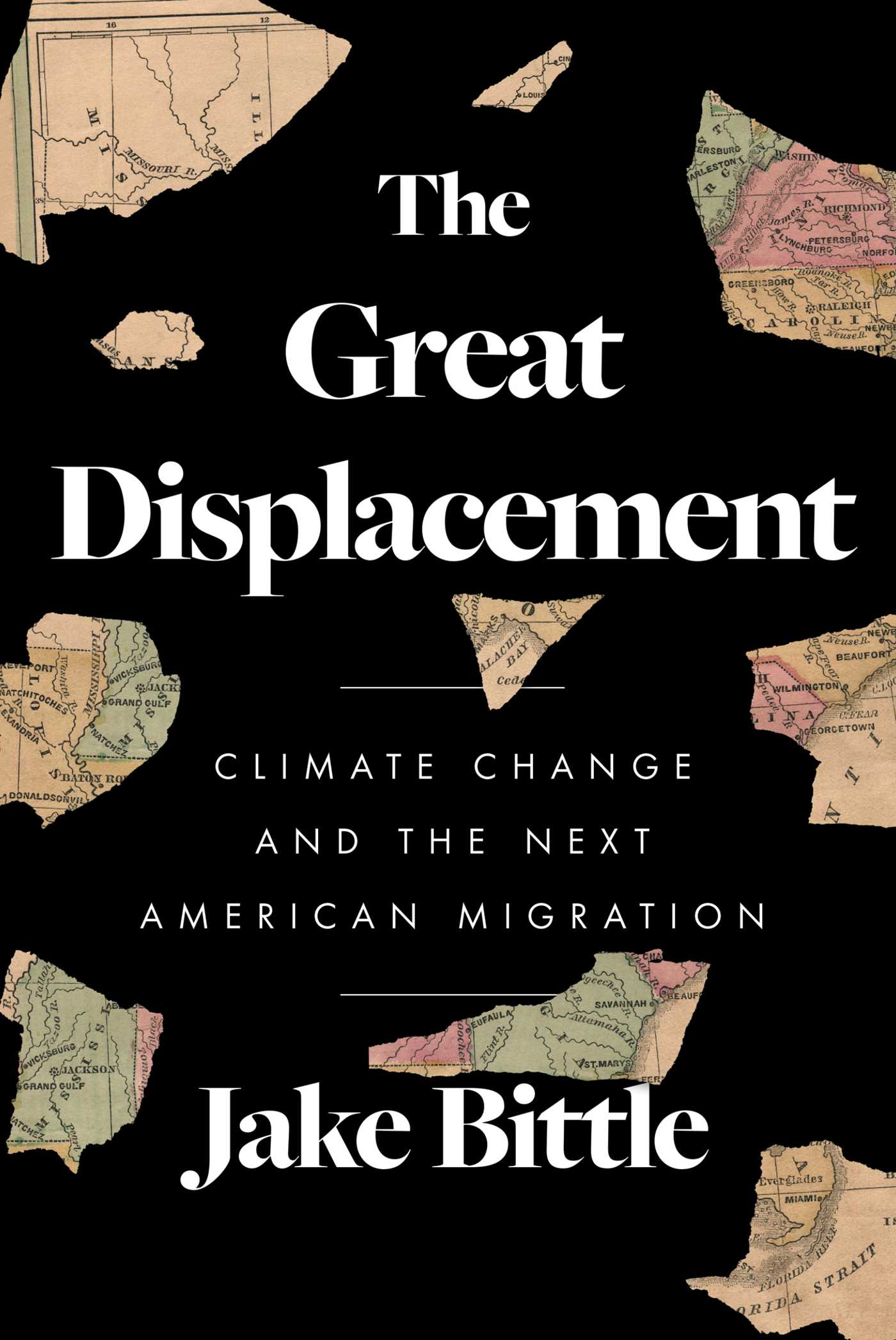 The Great Displacement: Climate Change and the Next American Migration by Jake Bittle
Recommended by: Craig Derbenwick, Director, Marketing and Content Strategy
Summary: If you're looking for an easy, breezy beach read, this isn't it. But if you want to learn how global warming is already disrupting and transforming lives and families around the country, this is the book for you. Jake Bittle shows how wildfires, hurricanes, droughts, floods, rising sea levels, and other climate-driven disasters are literally changing the world we live in – and influencing where and how we'll live in the years ahead. Through personal stories and vivid scenes of both beauty and destruction in places ranging from Louisiana, Houston, the California coast, and the Florida Keys, the book makes the abstract concept of a "changing climate" very, very real. It's both really depressing to see the forces that are driving people away from their homes and also very powerful to see how resilient people can be when facing nearly impossible choices. This book feels prescient in many, many ways.
Beverage: A glass of whiskey (or other stiff drink)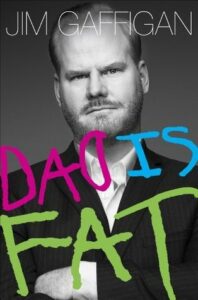 Dad is Fat by Jim Gaffigan
Recommended by: Dana Stout, Director, Content Operations
Summary: An oldie but a goodie. Definitely a non-serious, light read that will give you lots of laughs. Side note: I have seen Jim's stand-up show live a few times and I have always had the best time.
From new parents to empty nesters to Jim's twenty-something fans, everyone will recognize their own families in these hilarious takes on everything from cousins ("like celebrities for little kids") to growing up in a big family ("I always assumed my father had six children so he could have a sufficient lawn crew") to changing diapers in the middle of the night ("like The Hurt Locker but much more dangerous") to bedtime (aka "Negotiating with Terrorists"). Dad is Fat is sharply observed, explosively funny, and a cry for help from a man who has realized he and his wife are outnumbered in their own home.
Beverage: Beer (any kind will do)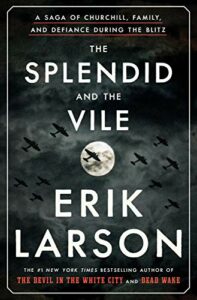 The Splendid and the Vile: A Saga of Churchill, Family, and Defiance During the Blitz by Eric Larson
Recommended by: Scott Wentworth, Founder and Head Writer
Summary: Larson tells a gripping story of what life was like in London during the German bombing raids from September 1940 to May 1941. While the Blitz is the setting of the story, Larson's real focus is Winston Churchill's leadership during this critical phase of World War II when the outlook for defeating Nazi Germany was bleak. The United States had yet to enter the war, and much of the book focuses on Churchill's transatlantic lobbying efforts to convince President Franklin D. Roosevelt to send aid to Britain and join the fight. It's fascinating to learn how strong the isolationist feelings among Americans were at the time and to hear about the political maneuvering that occurred before Japan forced the United States into the war in December 1941 by attacking Pearl Harbor.
Beverage: Scotch whisky, preferably with a cigar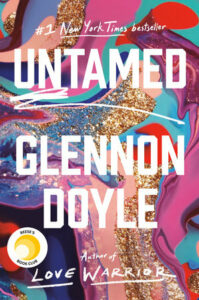 Untamed by Glennon Doyle
Recommended by: Katie Stout, Director, Operations and Content Strategy
Summary: There are two women-written memoir-type books that have dramatically changed the way that I view and approach life: the first being "Eat, Pray, Love" by Elizabeth Gilbert (which is arguably the most influential book I've ever read as it sparked my interest to travel the world and soak up as many cultures as I possibly could) and the second being Untamed.
I first read "Untamed" during the middle of the pandemic. I was living in London, the UK lifted some lockdown restrictions in July/August 2020, and I was able to travel (only within the UK) to Cornwall for my first trip since lockdown started in March (on my birthday, mind you). I've taken many solo trips, but was feeling particularly reflective given the state of the world and found myself completely and wonderfully overwhelmed with the honesty, vulnerability, and determination Doyle poured into this book. The only company I needed were her stories, bravery, and wisdom. Whereas "Eat, Pray, Love" shaped my interests and passions in life, "Untamed" helped define my perceptions of instinct, responsibility, and freedom. As Doyle says, "The braver we are, the luckier we get."
Beverage: Iced oat latte with an extra shot of espresso (so you have the energy to take on the world)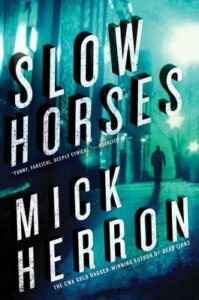 Slow Horses by Mick Herron
Recommended by: Craig Darrah, Director, Content Development
Summary: This unique take on the British spy novel brings us to Slough House, a home for MI-5 agents who are just bad enough at their jobs to not be fired. Nicknamed "Slow Horses," these agents have each screwed up in some way and been assigned to a run-down London outpost led by an uninterested, washed-up (and disgusting) station head. Their mission: stay out of the way. Lots of dry humor, some suspense, and a bit of actual spy work make this an enjoyable read on the back porch, the beach, or on the tube.
(Slow Horses is also a new-ish series on Apple TV that, like most adaptations, isn't nearly as good as the book – although it's very good in its own right.)
Beverage: Vodka Martini (shaken not stirred of course)
---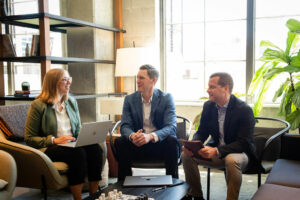 About the Authors Wentworth Financial Communications is a team of writers, editors, and designers who are passionate about helping the financial services industry's leading firms articulate their expertise and find their unique voice. If you have questions about how Wentworth Financial Communications can help you, reach out to us.
Subscribe to our newsletter