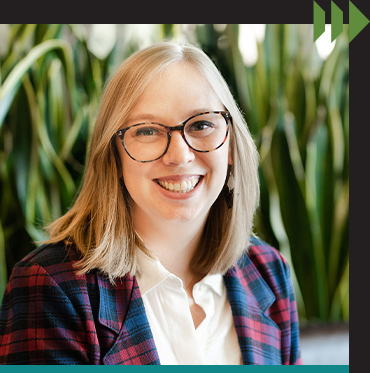 Katie Stout
Director, Operations and Content Strategy
A strategic thinker and problem solver by nature, Katie develops content strategies and processes to elevate teams in the finance industry. Before joining Wentworth Financial Communications, Katie spent eight years at Dimensional Fund Advisors, a global factor-based investment manager with over $675 billion in AUM. At Dimensional, Katie worked in various marketing and operations roles—most notably, establishing the performance commentary business for Dimensional's mutual funds and separate accounts. Under Katie's guidance, the team experienced significant growth, and Dimensional asked Katie to expand the business to the EMEA and Asia-Pacific markets. She moved to London and spent three years developing marketing collateral and establishing distribution channels for the global institutional and financial advisor audiences. Katie then pivoted her efforts to operations within portfolio management, developing and managing a global project management platform for the team. Before joining Dimensional, Katie worked as a copy editor for the State of Texas and as an associate editor for a Texas-based magazine.
Education:
B.A. in English from Schreiner University; Katie also earned the Claritas® Investment Certificate from the CFA Institute in 2015
Favorite Things:
Katie is an amateur photographer who spends her free time traveling the world, photographing cityscapes and landscapes. She has traveled to 30 countries and has a goal of eventually joining the Travelers' Century Club®—a club for individuals who have visited more than 100 countries. When Katie isn't travelling, she spends her time exploring restaurants and hiking with friends and family—and soaking up unlimited cuddles from her two cats.
"Don't adventures ever have an end? I suppose not. Someone else always has to carry on the story." – Bilbo Baggins