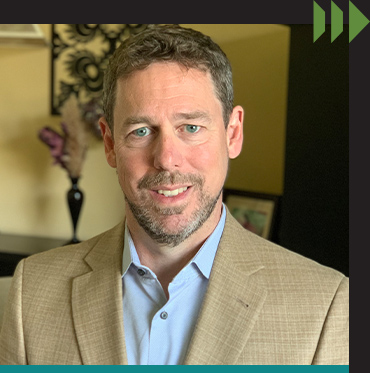 Craig Darrah
Director, Content Development
Before joining Wentworth, Craig led the branding and communications efforts at GCM Grosvenor, a global alternative asset management firm. He managed multiple communications programs and created reports, thought leadership, press releases, website content, presentations, event communications, and other materials to communicate the value proposition of the firm and its investment strategies. His work spanned alternative asset classes, including absolute return strategies/hedge funds, private equity, real estate, infrastructure, credit, and multi-asset solutions. He was also project manager and lead writer of multiple annual ESG reports, including the firm's flagship Impact Report, its environmental sustainability (TCFD) report, and Labor Strategy Impact Report.
Craig previously was a Director, Marketing and Communications at UBS Asset Management. He produced content for white papers, quarterly reports, presentations, event communications, and other marketing materials across equities, fixed income, and other traditional asset classes. He was editor of the firm's flagship quarterly strategy publication and managed its asset-liability investment solutions marketing efforts along with other impactful communications programs.
Education:
University of Illinois Urbana-Champaign, BS, Psychology
Illinois Institute of Technology, MS, Marketing Communications (Academic Honors)
Gies College of Business – University of Illinois Urbana-Champaign, MBA, General Management
Favorite Things:
Hanging out with my wife and our dog and taking walks in the forest preserve (or Home Depot when it's raining). Music in any form—live shows are best but streaming on the patio or listening to vinyl are great substitutes. Fumbling around on the guitar. Diligently researching which local brewery makes the best IPA. Reading, fiction mostly. Keeping hope alive for Fighting Illini sports and White Sox baseball.
Quote:
"I didn't have time to write a short letter, so I wrote a long one instead."
― Mark Twain