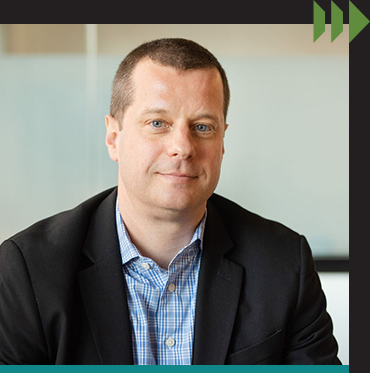 John Spence
Director, Marketing and Content Strategy
Before joining Wentworth Financial Communications, John was a senior investment writer at several prominent asset managers, including State Street Global Advisors, John Hancock Investment Management, and Eaton Vance. Aside from being a top-notch writer and editor, his other areas of expertise include digital and content marketing, search engine optimization (SEO), user experience (UX), behavioral finance, and exchange-traded funds (ETFs). During his career in asset management, John has led content production of countless product launches and integrated marketing campaigns, and he enjoys communicating across mediums, including blogs, podcasts, videos, social media, long-form, and infographics.
John also has an entrepreneurial bent with experience at Fintech start-ups and ETF education websites such as ETFTrends.com. Earlier in his career, he was one of the first financial journalists covering ETFs and his work has appeared in The Wall Street Journal, The Washington Post, Chicago Tribune, USA Today, and MarketWatch.com. He is passionate about coaching younger writers and mentored Northeastern University students in six-month co-op programs with Eaton Vance.
Education:
B.A. in biology and psychology from Middlebury College; MA in writing (nonfiction) from the University of San Francisco; Mini-MBA in digital marketing from Rutgers Business School; Behavioral Finance Course Certificate from Duke University.
Favorite Things:
Kayaking and paddleboarding on Dudley Pond in the summer with my family and skating and curling in the winter; learning about Chinese culture from my extended family and losing at mahjong; coaching youth athletics while drawing on the principles of the Positive Coaching Alliance; Bananagrams; boxing; piano and electric bass.
"I'm always amazed at the overlap of some of my biggest passions: investing, writing, playing music, and boxing. You can never learn enough theory, but it's all worthless unless you are relentless about execution and putting in the reps and work."