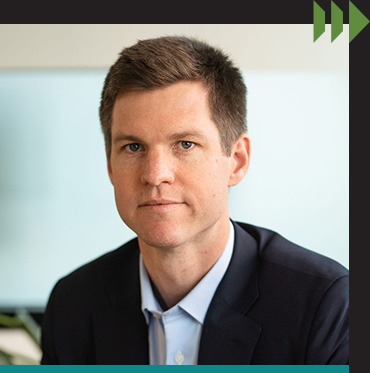 Connor Martin
Chief Operations Officer
Before joining Wentworth Financial Communications, Connor spent eight years in marketing, business development, and client service at GCM Grosvenor, a global alternative investment manager with $50 billion in AUM. At Grosvenor, Connor led the creation of marketing materials, client service, and competitive research for the firm's hedge fund and private equity businesses. Connor left Grosvenor to pursue his MBA full-time at the University of Chicago Booth School of Business from 2016 to 2018. At Booth, he earned concentrations in finance, economics, entrepreneurship, and strategic management, and after graduating he worked in healthcare private equity.
Connor's experience serving institutional clients in the hedge fund and private equity asset classes provides a depth of knowledge that he leverages to support WFC's clients. He is a talented writer with a passion for learning complex ideas—and communicating them simply. In addition to managing client projects, Connor draws on his operating experience in private equity to manage the daily processes and initiatives that enable WFC to deliver high-quality writing for its clients. Connor helps to lead the firm's business development and internal marketing efforts, as well as the recruitment and training of new team members.
Education:
B.A. in economics from the University of Notre Dame; MBA from the University of Chicago Booth School of Business.
Favorite Things:
Doing absolutely anything with my wife and son; discovering new music; going to shows at Chicago's many incredible small concert venues; watching and playing golf; four-shot Americanos; having a job that essentially forces me to get smarter and help people every single day.
"Listen. Do your best. Be good."