Wentworth Financial Communications has recently joined the girl who teaches parents how to do the floss dance and Left Shark from Katy Perry's Super Bowl halftime show as one of the Internet's biggest YouTube stars.
Well, maybe we haven't gone viral quite yet, but we have launched a series of videos to complement our written thought leadership. You can watch them by subscribing to our YouTube page or by following us on LinkedIn.
We started creating short videos to add a more engaging, live human element to WFC's brand. If you've been a client or follower of ours since the beginning, you know that we're experts at the written word, and we've spent a great deal of time showcasing our writing expertise through blog posts, e-books, and other forms of long-form written thought leadership.
But in today's media ecosystem, which is largely driven by social media, reaching and connecting with consumers requires a multi-pronged, interactive approach. For us—and most marketing professionals—video, digital animation, and motion graphics are increasingly part of the equation.
We see it as a strategic opportunity to bring new life to our written content, all while allowing our current and prospective clients to get a more personalized, human explanation of how we think about solving their most-pressing writing and communications problems.
Blogs, e-books, and other forms of written thought leadership do a great job of this, but video adds a new, dynamic layer of engagement that connects with the audience in a different way and entices them to continue following us and consume more of our written content.
To be sure, we don't view video as a replacement for the ways that we articulate our expertise and tell stories through long-form, written content. Rather, we see video as an additive tool to help promote and tell those stories.
Video Takes Over the Internet
Beyond WFC's own thought-leadership and branding motivations, there's good reason for financial services firms of all types to embrace more visual-based marketing—such as video and motion-graphic animations—to bolster their ongoing written thought-leadership strategy.
Put simply, video is how many people prefer to consume information online. The number of people watching videos online continues to grow, with some estimates suggesting that, by 2019, about 80 percent of Internet traffic will be video. What's more, of businesses that used video to market their products or services in 2017, 76 percent reported an increase in website traffic as a result of releasing content over the medium.  
Online video is big business. According to Forbes, digital video marketing is an $135 billion industry in the Unites States alone.
Video as an Emotional Trigger
So, why is video such an effective tool for digital marketers?
To help answer that question, we turned to one of our friends and video experts, Greg Singer, a veteran of the video and entertainment business who has spent many years in Los Angeles and other parts of California working in the field.
"Folks are inundated with information nowadays," Singer said, "so there has to be some inspiration and/or confidence to spend one's time poring over long-form materials.
"We're visual-minded, storytelling animals," he continued. "So, visual media—whether full-blown animation, or humbler motion graphics—can facilitate and accomplish this goal, especially when done well."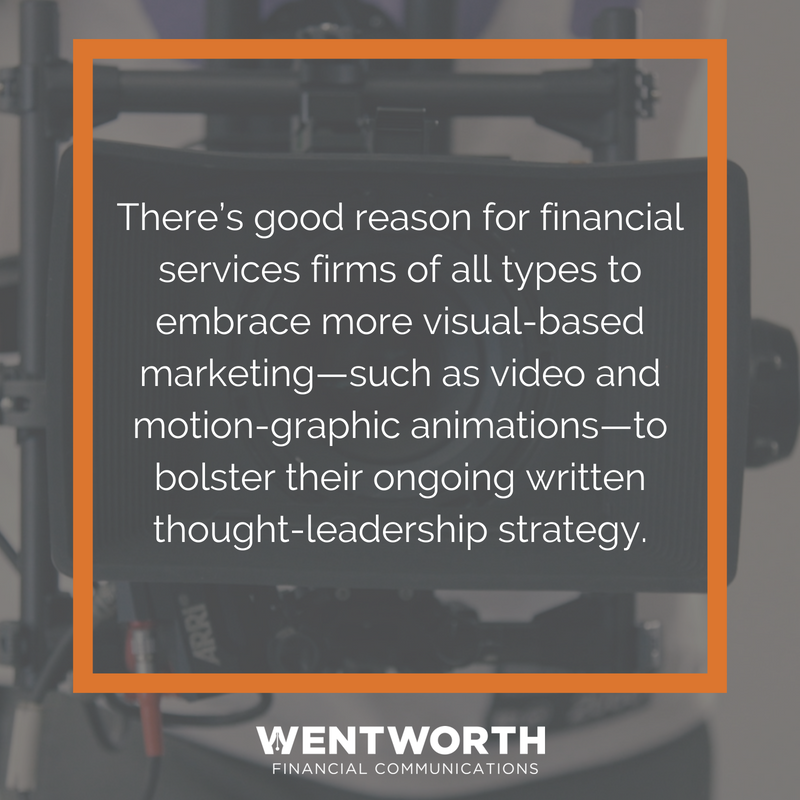 There's more than just online video's ease of consumption that makes it an attractive option for keeping people's shortening attention spans.
To Singer, video is effective because it's capable of providing a visual explanation of complex topics, all while triggering different kinds of human emotions—something written stories can do, too, but not quite as quickly, and effectively, as video or visual media.
"A well-produced video will absolutely uplift and inspire feelings of goodwill and trust that people have for your larger work and mission," Singer said.
Creating Previews for Your Feature Films
Where does video fit in the larger scheme of your written content-marketing efforts? And how much does it cost to produce?
The answer to the first question depends on your goals for content marketing and thought leadership. If you're looking to create long-form written thought leadership as part of a larger influencer marketing strategy, then video, interactive web pages, and motion graphics can play a powerful and complementary role in promoting and attracting your audience to your piece of written content.
Think of a white paper or e-book as the feature film, and the 30- to 90-second talking-head video or motion-graphic animation as the film's preview or trailer. Not everyone is going to want to dive in to your longer-form written content without getting a sense of what it's all about; the video serves as a gateway to showcase the piece's main points, enticing the most-interested viewers to want to learn more and read the larger piece.
This approach can be a major boost to your content distribution strategy. For example, traditionally firms would promote a new white paper by sending an email to their target audience with a one-paragraph summary of the piece and a link to where the recipient can download the PDF.
Rather than trying to hook your audience with a written paragraph, what if your email featured an engaging trailer video that captured the most compelling parts of the white paper? Similarly, on social media, rather than just promoting the piece with a short, hashtag-filled written post and a static image, what if your social followers encountered a high-energy video about the topic as they scrolled through their newsfeed?
As for the question of cost, that depends on a number of factors, particularly regarding what type of video and what level of production value you think is most important to accomplish your content-marketing goals.
If you're looking to do a quick talking-head video to introduce your long-form written content, you probably already have most of what you need. To let you in on a secret, WFC filmed all its recent videos using nothing more than an iPhone, a smartphone-enabled microphone system ($100), a tripod ($30), and the pre-installed video-editing software found on most Apple laptops. We also hired an animator to create the on-screen graphics, which was less than $1,000.
But if you want to keep the production costs and effort at an absolute minimum, you can do a simple "selfie-style" video that has a more spontaneous feel. These often work well on social media, and you can create them simply by pressing record on your phone's or computer's webcam and letting it ride.
On the other hand, if you want to create high-quality motion graphics or talking-head videos with professional-grade production value, you'll probably need to spend at least $5,000 – $10,000, and the tab could easily become multiples of that depending on how long and elaborate the production. A lot of it depends on the specific video producer or agency you enlist, as well as the complexity of the shooting and editing process.
For many financial services firms, however, Singer said the steep up-front investment may still be worth the long-term payoff.
"From my experience, if one amortizes the cost to produce quality content over the lifetime of the video's outreach and efficiency in building/growing value, it's almost a no-brainer," he said. "The initial sticker-shock is easily outweighed and recouped by the content's long-term, far-reaching benefits."
---
About the Author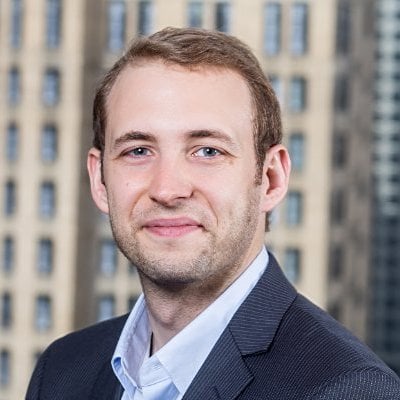 Frank Kalman is the chief operations officer at Wentworth Financial Communications. Frank and the team of writers and editors at WFC help professionals across the financial services industry build their brands by creating investment-grade white papers, bylined articles, newsletters, blogs, social media posts, and other forms of content marketing.