Lessons From The Farm: What Agriculture Has Taught Me About Financial Writing
Here in the Midwest, you don't need a calendar or thermostat to know that summer is ending — you can simply drive by the countless acres of corn and soybean fields and see the leaves starting to fade from their dark green hues of summer.
I grew up on a farm in Central Illinois, and my dad still farms with his brother near Decatur. As is the case with most farm kids, my first job was on the farm. Starting around age seven, I would "walk beans" for my dad and grandpa. This job involved walking through a soybean field to cut out weeds (a job that has since become obsolete because of soybean varieties that are resistant to Round Up and other herbicides; more on that later). When I was older, I would help out by driving trucks and tractors during the busy seasons.
Growing up on a farm was an amazing experience, and it showed me the value of hard work. Beyond shaping my work ethic, having a front-row seat to a commercial farm operation taught me several valuable lessons that have made me a better writer.
WATCH: Scott interviews his dad during the first day of the 2018 harvest

Make hay when the sun shines
Farmers' schedules are largely determined by the weather. Never is this truer than during the spring when farmers are rushing to plant their crops. There is a relatively small window in April and May when it's optimal to get the seeds in the ground.
Unfortunately, spring weather in the Midwest is notoriously rainy and unpredictable. Farmers must wait until the soil temperature gets warm enough for the seeds to germinate, but often this warming is accompanied by rain that make the fields too muddy for tractors.
As a result, farmers need to be ready to start planting whenever they get a break in the weather. That means having all their supplies lined up and their equipment prepped so they can quickly get in the fields when the weather permits.
Similarly, when it comes to financial writing, it's essential to have all your prep work done so you can be productive when it's time to write. This means identifying the priorities and concerns of your target audience, completing all your interviews with subject-matter experts, gathering your research, and developing an outline.
Even though I'm the CEO of our investment content marketing agency, I have a lot less control over my schedule than you might expect. Just like the farmer doesn't control when the spring rains will stop long enough for the fields to dry out, I don't control when our clients will call with a new project or need me to jump on an emergency Zoom meeting. That's why I need to be ready to write whenever I have a window of opportunity.

The farmer plants the seed, but nature makes it grow
There have been incredible advancements in my lifetime in terms of genetic engineering of seeds. In addition to the aforementioned herbicide-resistant soybeans that made my first job obsolete, seeds today are engineered to produce higher yields in tough weather conditions. Seeds also vary in growing-season length and insect resistance. As a result, there are a staggering amount of seed varieties to choose from, so farmers spend an incredible amount of time determining which variety is best suited for their fields.
But once the seeds are in the ground, the farmer doesn't have much control. The farmer doesn't trigger the miracle of germination and propel the seedling's growth — that's nature's job. The farmer can align his or her growing season with historical weather patterns, but the timing of the mid-summer rains that have a huge impact on the crop's yield is well beyond the farmer's control.
As a writer, it's helpful for me to remember how little control I have in terms of the effectiveness of my content. The goal of content marketing is to educate the target audience and influence them to change their thinking or to take an action. My job as a writer is to do everything I can to understand the needs of my audience and then craft a message that resonates and spurs action. But ultimately, all I can do is plant the idea and hope it bears fruit in the minds of the reader. And just as the farmer studies the performance of previous years' crops to inform decisions for next year, my job is to take lessons from past projects and apply them to new ones.

Technology empowers humans
In addition to advancements in seeds, the agriculture industry has benefitted from incredible progress in machinery and technology. Today, farmers use drones to scout their fields and GPS systems to steer their tractors. They use planters and sprayers that automatically adjust variables based on historical data about each spot in the field's production.
To some, the idea of self-driving tractors or data-driven decisions about crops takes some of the romance out of farming by dehumanizing it. I disagree. These advancements elevate the role of farmers by allowing them to focus their energy and attention on areas where their judgement and expertise add the most value. Furthermore, technology serves as a lever that magnifies the impact of the farmer's decisions. But at the same time, the farmer must master new skills in analyzing data and maintaining high-tech machinery.
Some people fear that ChatGTP and other forms of generative AI will diminish the importance of writers. I believe that these fears are misguided. By handling lower-value tasks, such as compiling notes or searching the web for research, generative AI can free up writers to focus on creating new ideas and advancing the conversation. Just as a being a successful farmer today requires knowing how to utilize technology to unlock a field's full yield potential, writers today must know how to use tools that efficiently create inputs that can be crafted into thoughtful content.
I'm eternally grateful that I grew up on a farm and saw the hard work, dedication, and craftsmanship my family poured into each year's crop. And I'm proud that those lessons can help yield insightful writing for our clients.
Do you have questions about financial writing, investment content strategy—or farming? Contact Scott at scott[at]wentworthwriting[dot]com.
---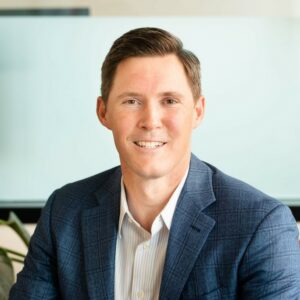 About the Author Scott Wentworth, CEO at Wentworth Financial Communications. Scott leads a team of writers and editors at Wentworth to help firms across the financial services industry build their brands and articulate their expertise by creating investment-grade content.
Subscribe to our newsletter