The Digital Imperative: How Digital Marketing Trends Are Influencing Financial Content Strategy
If compelling financial content falls in the digital forest and no one clicks on it, does it make a sound? Unless your firm's digital distribution and data analytics games are up to par, you will likely be left pondering this philosophical question—no matter how good your content is.
"The time I spend with data scientists and data intelligence groups has increased a lot. So much, in fact, that it's replacing much of the time I used to meet with creative teams," said Frank Tirado, head of ETF marketing at Calamos Investments. "We're building headcount in those areas to make sure our data is good and properly used."
This quote illustrates the stark shift in how many financial organizations have prioritized the use of data and analytics in their marketing efforts. It also reminds us that digital marketing platforms are the backbone of how communications and promotional programs are distributed, consumed, and measured.
Frank and other marketing leaders shared their thoughts at the recent session, Digital Innovation in Financial Services Marketing, hosted by the Financial Communications Society (FCS) in partnership with the Financial Marketing Institute (FMI). The event underscored how CMOs and other decision-makers at financial services firms should pay close attention to developments in digital marketing and recognize its role throughout the content value chain. Frank Dudley, President of FMI, served as moderator for the panel that included:
Sumeet Grover, Chief Digital and Marketing Officer, Alliant Credit Union
Jacob Holtgrewe, Global Head of Paid and Social Media, TIAA
Frank Tirado, Head of ETF Marketing, Calamos Investments
The session brought together marketers, content creators, data analysts, media reps, and others to explore what modern marketing looks like today and where it's headed. The speakers covered many topics, and a few themes relevant to content marketing emerged.
Many tools in the digital toolbox
Financial marketers have at their disposal up to 20 distinct digital marketing platforms. They range from familiar (email, website display ads) to less obvious (gaming, Wiki) to recently emerged (interactive webinars on Zoom). Email and other traditional methods used in content marketing are not going away, instead they are evolving and becoming more integrated into clients' journeys. Meanwhile, other digital media like podcasts and webinars continue to gain traction.
Marketing teams should consider the entire ecosystem of digital platforms and listen to customer feedback (captured in the form of clicks, likes, and views) when thinking about their content strategy. This feedback will provide valuable insights to how content is being consumed and how it should be packaged and delivered.
Be mobile, be social
Given the 24/7 nature of mobile devices, it's critical that firms develop and deliver content that is not only mobile-friendly, but also meaningful.
The audiences that asset managers and other financial marketers are trying to reach consume social content on their mobile devices—and they like to stay in their social world. Thus, marketing teams at financial services firms need to understand the challenge in enticing someone to leave their social space to watch a video, listen to a podcast, or read a whitepaper—so the content must be worth the trip.
Timing matters
Panelists discussed how marketers can now automatically deliver relevant content to a precise audience segment in response to an extraneous event. For example, an investment firm could set up automated triggers to send relevant messages about dealing with volatility and capitalizing on buying opportunities. The key is delivering relevant content to users when they would be most receptive, and automation can play an enormous role in empowering this level of timeliness.
This specific use of digital marketing speaks to how an organization must have a full understanding of what resonates with client segments and be well-positioned to deliver relevant content at the right moment. There is real value in good timing.
Influencers are people too
Digital platforms support the use of influencers to positively represent a company, typically via social media and video. Some financial institutions, rather than enlisting big-name reality TV stars or YouTube personalities, have found success partnering with "niche" influencers who are less widely known but can connect with a company's target audience. In some instances, financial companies have used an executive or other employee as a sort of brand ambassador.
In either case, companies create a profile of individuals in their target market by mapping as many as 100-plus characteristics using data gathered through various digital platforms. They then identify and match potential influencers who share—or are perceived to share—those same characteristics. By properly applying customer data in this way, financial organizations can better select an influencer who is consistent with the firm's messaging and values and leverage the individual's sway to create trust and elevate the firm's brand.
—
The FCS session was an enlightening and timely look into a critical segment of marketing. Given the speed and magnitude at which the digital landscape is evolving, marketing leaders at financial services firms should not only stay informed, but they should apply insights and analytics gained from digital marketing platforms to help drive their content strategies.
---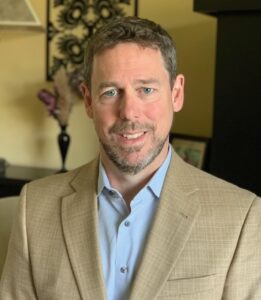 About the Author Craig Darrah is director of content development at Wentworth Financial Communications. He has over two decades of marketing and communications experience in asset management, with deep knowledge in traditional and alternative investment strategies across public and private markets. He provides Wentworth clients with creative, compelling, and persuasive materials that feature crisp narratives and strong visuals.
Subscribe to our newsletter