Surviving the ETF Terrordome with content marketing
Every ETF content marketer knows they operate in an extremely competitive industry where it's difficult to get noticed in a crowded field. Yet some ETF managers are still able to separate from the pack with thought leadership and insights that truly resonate with investors and financial advisors.
To get a sense for which ETF firms in this hypercompetitive landscape are doing that, we sat down with one of the foremost experts: Dave Nadig, financial futurist at VettaFi.
Nadig has been a respected voice in ETFs for decades and also brings deep knowledge of the markets, asset management, content marketing, and the intermediary space. His firm, VettaFi, is a data-driven ETF platform that provides research, digital distribution solutions, and indexes to asset managers. VettaFi indexes underpin several ETFs.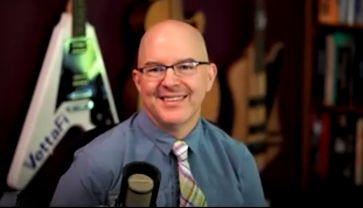 Dave Nadig, VettaFi financial futurist, during our conversation. (The three guitars hanging behind him are a custom VettaFi Flying V, a Guild narrow body acoustic/electric, and a Gibson Thunderbird Bass.)
The double-edged sword of ETF success
The ETF business continues to be one of the fastest-growing and most exciting corners of asset management. That success breeds fierce competition, though, so a compelling story and thoughtful content marketing are critical for both smaller ETF firms trying to break in as well as incumbents looking to protect market share.
Since the first U.S. ETF was introduced in 1993, the industry's assets typically have doubled every few years. ETFs have been a hit with investors and financial advisors who like the relatively low costs, tax efficiency, transparency, and tradability.
The rocket trajectory of U.S. ETF asset growth: 10-year compound annual growth rate (CAGR) of 20%+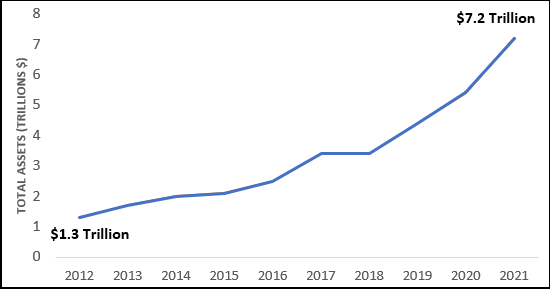 Sources: Investment Company Institute, as of 12/31/21 (ETF assets); ETFGI, as of 8/31/22 (10-year CAGR).
ETFs have played a meaningful and admirable role in lowering fees for individual investors. ETFs have also helped democratize the investing landscape by giving individuals the same access to strategies and asset classes once reserved for institutional investors.
Ironically, that success has been a double-edged sword for the ETF providers themselves. For years, the industry has been engaged in so-called fee wars that benefit investors but squeeze providers' profit margins.
That's why having a compelling message and a strong content marketing strategy are so important for ETF providers looking to stand out from the crowd.
Welcome to the Terrordome
Competition is so fierce that the industry has been nicknamed the ETF Terrordome by Eric Balchunas, senior ETF analyst for Bloomberg.
Investors can choose from nearly 3,000 ETFs listed in the U.S. as of October 2022. There are very few large asset managers left on the sidelines, particularly if they have a large client base of financial advisors.
"The growth rate of the ETF business has been phenomenal, and we regularly see about 500 new ETF listings per year," Nadig said. "But the competitive landscape is simply brutal, especially since investors tend to gravitate to the cheapest ETFs that can have expense ratios in single-digit basis points. This can make it particularly tough for new ETF entrants to break in."
For newer ETF firms to cut through all the noise, they have to be great at telling their story and articulating what sets their approach and products apart. To make the Terrordome even scarier for incumbent ETF providers, actively managed ETFs, which typically have more interesting stories to tell than plain-vanilla ETFs that track market indexes, are coming on strong.
"There are actually a lot of new interesting ETFs that are very well-designed and justified by academic research and evidence. But some firms are honestly terrible at telling investors how these ETFs can actually help investors," Nadig observed.
"They're great at telling you how the ETF works and why they think it's interesting. But they're bad at telling advisors and investors what they're supposed to actually do with it," he added.
Read the room
What should ETF firms do to sharpen their message and content marketing?
Nadig said the ETF providers maximizing their marketing dollars are the ones that truly understand their target audience, which is fundamentally different from investors and advisors who have traditionally used mutual funds. This can be a challenge because many asset managers offer both mutual funds and ETFs. That's why it's not uncommon for the firms who offer both to have dedicated ETF teams for product, distribution, and marketing.
The ETF audience tends to be early adopters, more tech-savvy, and more active on social media than the traditional mutual fund audience, Nadig said.
"It's fair to say that ETFs have been at the cutting edge of investing for the last 25 years. A lot of the interesting things happening in finance happen in ETFs," he added. "There is a sense that the front edge of finance is in the ETF structure, broadly speaking. Early adopters of technology often use ETFs."
In short, traditional asset managers have to up their game and rethink their strategies to reach the ETF audience. What worked in the past may not work now. Typical ETF users probably rely heavily on digital content to inform their buying choices, and they can easily spot product pitches disguised as thought leadership.
Goodbye fact sheets. Hello webinars and thought leadership.
Nadig said, in his experience, content marketing is a big deal for ETF providers as that's how most advisors learn about specific ETFs.
"We often survey financial advisors to ask them about their buying behaviors and what they want and don't want. One thing they've consistently told us for the last five years is that they're not really excited to talk to wholesalers or go to ETF issuer websites and read fact sheets," he noted. "What they do is go to webinars and they read thought leadership content."
For ETF firms, getting out there and telling your story is huge. That can be accomplished through clear messaging, well-written and produced content, and marketing campaigns.
"All of those things can help you crack that nut," Nadig said.
'A Harvard Business School case'
When asked about which ETF firms are doing content marketing well, Nadig said it's hard not to talk about ARK ETFs.
ARK Chief Investment Officer Cathie Wood "tends to be a lightning rod for both praise and criticism," he said.
"But the fact is that purely from a marketing perspective, ARK has been a raging success story the past decade—what we like to call a Harvard Business School case. They talk about their investing ethos and methodology in a way that is genuinely compelling to a very large audience. That's really tough to do and takes commitment," Nadig pointed out. "People are very interested in their research process, the technologies they're investing in, and how they put context on government policies that are changing the market."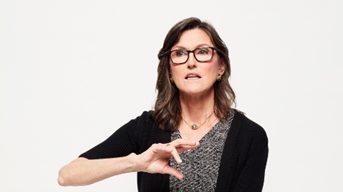 Cathie Wood, CIO and portfolio manager at ARK. Photo credit: ark-funds.com.
What's notable is that ARK's content isn't even specifically designed to sell products but rather to show how the investment team researches and picks stocks for their ETF portfolios.
Although ETFs are known for being transparent in terms of disclosing their portfolios, ARK has set a new standard of "radical transparency" of publishing all ETF trades on its website daily and releasing price targets for every stock it owns in ETFs, Nadig said.
How to move the marketing needle
He believes WisdomTree Investments and VanEck are other examples of ETF firms that do a good job talking about what they do, why they do it, and how they do it.
"These are some of the firms that have figured out the value of helping investors and advisors understand what they're doing and why. It actually does move the needle," Nadig said.
He also singled out Simplify Asset Management as an ETF firm that does a good job with thought leadership and the messaging of its sophisticated ETFs that use options.
For example, at Simplify, Harley Bassman and Mike Green host the Keep It Simple webinar series that takes on timely financial topics featuring expert guests. Recent episodes include what to make of the moves in interest rates and oil prices. "It's a great example of the type of content and thought leadership that both advisors and ETF investors are looking for," Nadig said.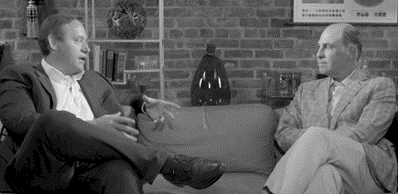 Mike Green (left) and Harley Bassman, Simplify Asset Management. Photo credit: simplify.us.
The Simplify duo of Bassman and Green also work to communicate how the firm's complex options-based ETFs function and can be used by investors.
"Harley and Mike have portfolio management duties, but they're also really good at explaining to potential buyers of Simplify ETFs what the products can do for them, often including what investors might want to sell in their portfolio to make room for Simplify ETFs and how adding the ETFs will impact actual portfolios in different market environments," Nadig said. "Those are the things that you really need to do to build an audience. And the advisor audience is very important because that's where ETF assets come from, especially for smaller firms."
If you would like to chat about how to apply these trends to your marketing strategy, please contact us.
---
About the Author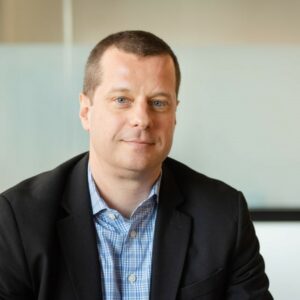 John Spence is Director, Marketing and Content Strategy, at Wentworth Financial Communications. He collaborates with a team of writers and editors at Wentworth to help professionals across the financial services industry build their brands by creating investment-grade white papers, bylined articles, newsletters, blogs, social media posts, and other forms of content marketing.
Subscribe to our newsletter