Even the top financial advisory firms struggle to explain their differentiated value propositions on their websites and through their marketing.
This isn't just a conclusion I came to after researching hundreds of financial advisory and private wealth management firms this summer as part of Wentworth Financial Communications' business development efforts.
It's according to a recent study by BNY Mellon's Pershing unit, "Advisor Value Propositions: How Advisors Showcase Their Value—and What Investors Secretly Think." The study mined the websites of "Barron's Top 100 Independent Financial Advisors for 2017" and then queried more than 1,000 high-net-worth investors about the firms' value statements.
Here, in the second blog post of a two-part series, we'll feature additional takeaways from the study to supplement what we featured in our first blog post, along with our take on how firms can make their marketing messaging more unique based on the study's findings and our experience.
Takeaway No. 3: Identify a niche—and target your value proposition accordingly.
Aside from the sameness, one other thing that stood out to me about the financial advisor websites I researched over the summer is that many firms try to be all things to all people. In other words, so long as clients have assets above a certain threshold and are seeking financial help, they're a good fit for the firm.
But, in today's financial advisory landscape, where fees are under pressure and passive strategies continue to gain market share, it's more important than ever that firms be clear in marketing their capabilities to unique, niche audiences, according to the BNY study.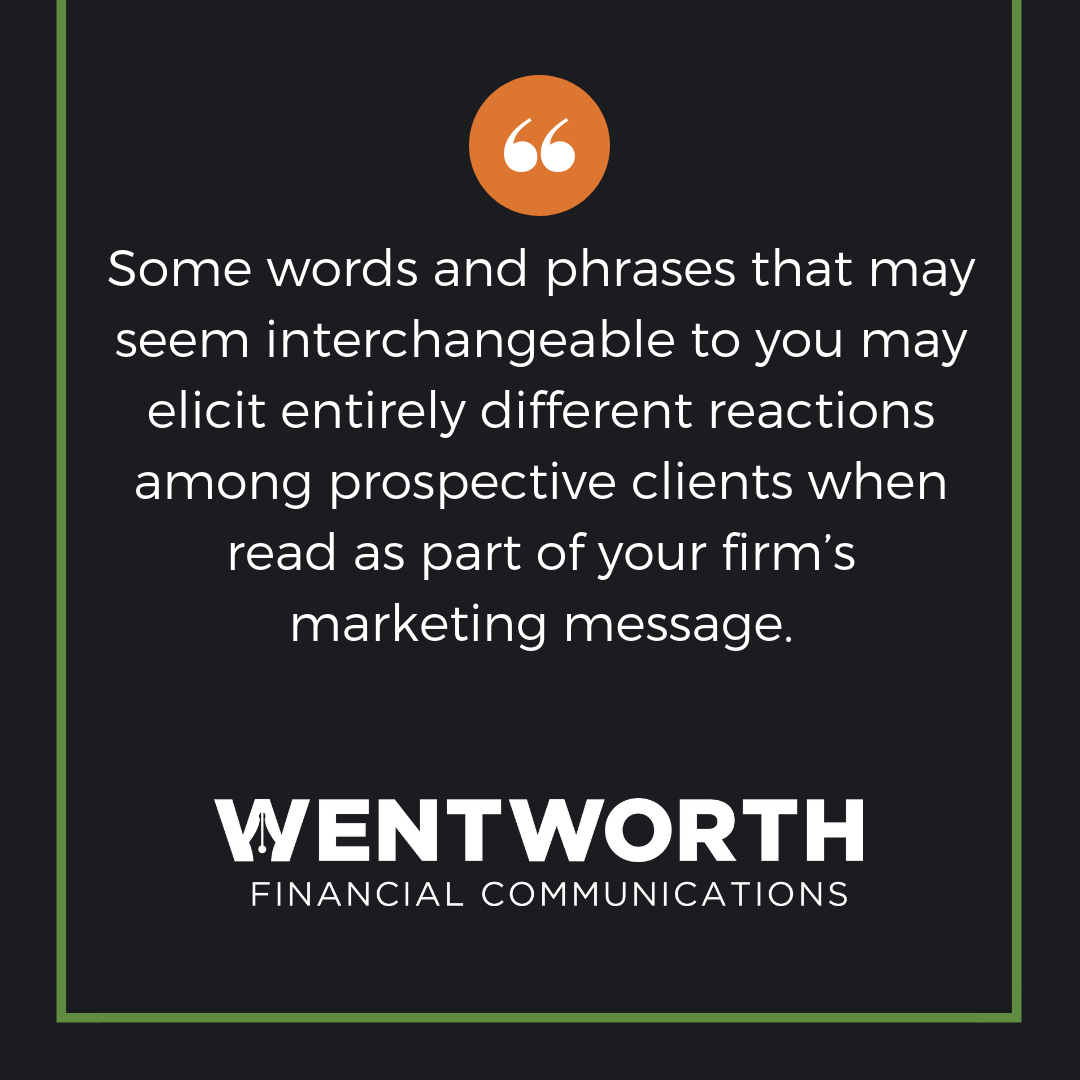 Young affluent professionals on the upswing of their careers are going to look for different things in a financial advisor as compared to baby boomers approaching retirement. Moreover, ultra-high-net-worth families are going to value different characteristics in a financial advisor than the mass affluent, the study said. 
WFC's Take: You can have more than one niche—and more than one set of marketing materials.
Many firms have just one set of marketing materials, which is a good idea. But what isn't a good idea is articulating the firm's value proposition in a way that is designed to appeal to the broadest set of people across their target audiences.
As a writer, I know that when you try to write something that appeals to everyone, it ends up being interesting to no one.
While your core value proposition should be consistent across all of your marketing materials, the way you articulate it can be adapted for different subsets of your target audience. This is especially true for different age groups.
Value statements oriented around wealth generation, work/life balance, and lifestyle will appeal more to younger generations (millennials), whereas statements geared toward capital preservation and income will appeal more to older clients (baby boomers). Meanwhile, today's sandwich generation (Generation X) are more attracted to more goal-oriented value statements, the study said.
Age isn't the only criteria that you can customize your messaging for. Many advisors focus on marketing to business owners, an incredibly broad set of people. Rather than having one brochure that talks about business owners in general, you could identify several distinct sectors that you have experience working in—say, healthcare and manufacturing—and create separate versions of your brochure that talk about the specific wealth management issues that entrepreneurs in those fields face.
Takeaway No. 4: Choose your words carefully.
Specific word choice plays a big role in a financial advisory firm's ability to persuade investors, according to the BNY study. Some words and phrases that may seem interchangeable to you may elicit entirely different reactions among prospective clients when read as part of your firm's marketing message.
For example, in the BNY study, "comprehensive" registered as a "power word" that investor respondents in the survey found positive, whereas "holistic" drew a negative reaction. Moreover, "high-net-worth" generated a far more positive reaction among investors in the study than "wealthy." The study also showed that certain word choices generate different reactions—positive and negative—depending on client age and demographics. 
WFC's Take: Be thoughtful about word selection—but understand that investors are fickle and that word preference is likely to change over time.
The BNY study found that prospective clients are likely to change their sentiments toward certain words and phrases included in a financial advisor's value proposition from year to year. The phrases that resonate today may seem passé or banal five years from now. This means firms need to be constantly updating their marketing materials to stay current.
If this sounds like a lot of work, don't worry: an annual website overhaul or complete re-do of your marketing materials isn't necessary. As the BNY study points out—and as we suggest—freshening up certain phrases or adding buzzwords that align with the current vernacular—both in terms of how people are talking and how they are searching online—are important elements of your ongoing website maintenance.
Takeaway No. 5: Contextualize your messaging for today's diverse set of channels—especially social media.
According to the BNY study, more than 90% of financial advisors spend less than 5% of their day on Twitter, LinkedIn, or email marketing programs. Big mistake.
This is especially true if you're prospecting for clients in younger demographics.
WFC's Take: It's not just what you say, it's where you say it.
Younger generations of investors strongly prefer to research financial advisors online, according to the BNY study. As a result, advisors keen on targeting these demographics need to ensure that their value proposition messaging is appearing on these platforms in the proper context. This means your posts should be written in a way and format that is native to how users engage with content on those platforms.
This doesn't mean that you need to start using emojis and abbreviations in all of your online communications. But you do need to realize that there is a different level of formality that's acceptable—and expected—in social communications, especially Twitter and Facebook (although this applies to LinkedIn to a lesser degree, as well).
Furthermore, you shouldn't be concerned about only your firm's "official" social media accounts or pages. According to the BNY study, prospective clients are likely to be looking at advisors' personal social media profiles. So the content on your individual page needs to align with your firm's larger value proposition.
Among all of the social media platforms, we believe that LinkedIn is the most powerful for financial advisors as a prospecting tool.
---
About the Author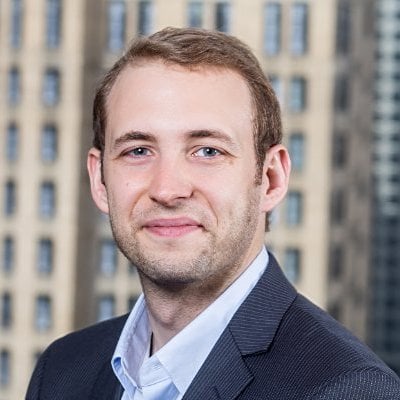 Frank Kalman is the chief operations officer at Wentworth Financial Communications. Frank and the team of writers and editors at WFC help professionals across the financial services industry build their brands by creating investment-grade white papers, bylined articles, newsletters, blogs, social media posts, and other forms of content marketing.