Insights on Institutional Investors – Highlights from FCS Chicago's First Post-Pandemic In-Person Event
Last month, Wentworth Financial Communications attended the Financial Communication Society's first in-person, post-pandemic event in Chicago. During the session, "Institutional Investors & the Next Market Cycle," a panel of leaders from The Wall Street Journal/Barron's Intelligence and GRP Media presented findings from a survey featuring responses from more than 1,000 institutional investors.
The survey asked respondents to share their views on a wide range of topics, including:
Expectations for market performance
Trends impacting the investment management industry
Current & planned investment strategies
Media consumption patterns and content preferences
Perception and use of media brands
The panelists included Jill Arthur and Joe Soriano of GRP Media; Jim Gardner of The Wall Street Journal/Barron's Intelligence; and guest speaker David Partain, the Chief Marketing Officer of Northern Trust's FlexShares Exchange Traded Funds.
My three biggest takeaways from the survey and panel discussion—and what we think they mean for asset management marketing—include:
Nearly 80% of survey respondents said there's a greater need now to completely rethink how they approach portfolio construction.
Clearly, market disruptions are creating opportunities. While volatility can be painful for both investors and firms, this could be the time to shine for asset managers with differentiated offerings. Of course, conveying how a strategy or fund is actually unique can be challenging. In addition to clearly articulating the "four Ps" (people, philosophy, process, performance), we recommend that asset managers focus on articulating a strategy's use case and explaining the specific role the strategy can play in a portfolio.
77% of survey respondents currently invest in cryptocurrencies, with 12% more planning to invest within the next year.
Crypto's demise has been greatly exaggerated. Investors continue to seek out innovative alternative asset classes, opening the door for well-positioned managers. That said, asset managers' marketing materials can't pretend like the whipsaw volatility that cryptocurrencies have exhibited doesn't exist; doing so would make the asset manager seem tone deaf or intentionally one-sided. Instead, asset managers need to explain the role digital assets can play in multi-asset portfolio construction by potentially providing diversification and uncorrelated returns.
Thought leadership and research studies are the preferred formats for institutional investors to learn new information.
Content is still king. Investors are looking for white papers, articles, and other insightful materials to give them an edge in a rapidly changing world. During times of market transitions, surveys can be a particularly valuable foundation for your thought-leadership efforts. Investors and other market participants are always eager to see what their peers are doing. Turning survey results into e-books, white papers, videos, and infographics can elevate the credibility and relevance of your content strategy.
We've seen these developments in action throughout 2022 and into 2023, particularly as asset managers seek to communicate their expertise in traditional and alternative asset classes. Put more simply: To be part of the conversation, you need to create content that gets people talking.
For our thoughts on other asset management marketing trends we're watching this year, please check out our recent blog post.
We look forward to seeing you at the next FCS Chicago event!
---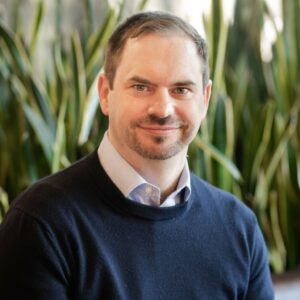 About the Author Craig Derbenwick, Director, Marketing and Content Strategy, at Wentworth Financial Communications. He collaborates with a team of writers and editors at Wentworth to help firms across the financial services industry build their brands and articulate their expertise by creating investment-grade white papers, bylined articles, newsletters, blogs, social media posts, and other forms of content marketing.
Subscribe to our newsletter