Sales and Product Innovation Remain Key Priorities for Asset Managers – IMEA Distribution Council
Wentworth Financial Communications attended the Spring 2023 IMEA Distribution Council Summit in New York along with CMOs, distribution leaders, and other marketing and sales professionals from across the asset management industry.
We never miss a chance to attend Investment Management Education Alliance (IMEA) conferences to hear some of the top minds in the business share their firms' approach to marketing, product development, data analysis, sales, and industry trends.
Here are some of the highlights and key takeaways from the Distribution Council's breakout sessions at the IMEA Spring Summit.
Distribution Trends and Considerations
Against a backdrop of slower projected asset growth over the next decade, Broadridge's Tim Kresl shared insights about the competitive landscape in asset management and the characteristics of firms that are well-positioned to gain market share in this challenging environment. Kresl examined how these trends are shaping the way asset managers think about structuring and incentivizing their distribution efforts.
Highlights:
There are four distinct areas where asset managers can differentiate themselves: quick and client-focused product innovation, flexible delivery of intellectual property, strong distribution, and brand building. Strong distribution involves creating a coherent, integrated strategy around segmentation, specialists, content, engagement, and data.
Embracing shorter product lifecycles is increasingly a competitive advantage for asset managers. Accordingly, asset managers need to align their distribution efforts with decisions about product prioritization and rationalization.
Adoption of alternatives is projected to continue increasing in retail channels, and advisors report high levels of satisfaction with these investments. While many asset managers are directing more distribution resources toward alternatives, a significant education gap remains. If asset managers can't address advisors' and investors' questions and misconceptions about alternatives' liquidity, fund structure, and role in portfolio construction, dissatisfaction among advisors and investors could grow.
A major question facing asset managers is how to most effectively use product specialists to enhance the impact and efficiency of their distribution teams. Many firms are giving external wholesalers more support from product specialists and internal wholesalers, freeing up the externals to focus more energy on the top advisors in their regions.
Marketing and distribution efforts are becoming more integrated. Firms are exploring ways to use digital marketing to accelerate a prospect's progress along the awareness and affinity curve. These efforts center on determining which stages of the client journey can be strengthened through scalable digital marketing efforts. In addition, brand building—creating messaging that focuses on client outcomes rather than a manager's expertise—has emerged as a powerful differentiator for asset managers.
The Generalist/Specialist Roadmap
The use of specialists in sales and marketing has continued to grow as asset managers seek to provide better information to prospective clients, get more leverage out of the generalist sales team, and make the overall sales process more efficient and enjoyable for clients. Demand for specialists is expected to remain strong, particularly in high-demand and emerging product areas such as alternative investments. The Distribution Council examined best practices in the organization and management of the specialist/generalist model.
Highlights:
More than 80% of asset managers report having at least one specialist, and the average asset manager has 16 team members in specialist roles. The most prevalent are ETF specialists, retirement/DCIO specialists, and alternative specialists—which is a particular area of growth. How to define a "specialist" will differ from firm to firm and depend on the mix of products, strategies, and targeted client segments.
Asset managers are carefully considering when is the right time for the generalist sales team to bring in specialists. Because specialists only have so much time and capacity, it is critical to gain alignment regarding when specialists can be called on to help with a potential sale. Otherwise, asset managers run the risk of overwhelming their specialists.
Specialists are generally viewed as a way for generalist sales team members to gain leverage or make the sales process more efficient. Generalists are expected to continue playing the lead role in owning client relationships, but asset managers expect growth in specialist headcount to outpace growth in generalist headcount (on a percentage basis).
Rather than trying to build a sales model that works for all clients, asset managers are focused on being flexible to the needs and preferences of each client. Research and survey data have shown that many clients want to interact with fewer individuals, and clients have limited capacity for meetings in today's hybrid work environment. Before inundating clients with people, meetings, and content, it is important to understand their specific preferences.
Asset managers expect specialists to spend most of their time on client-facing activities. With their remaining time, specialists develop thought leadership, commentary, internal sales collateral, and other materials to help market the firm's capabilities. This content creation leverages specialists' knowledge and expertise and provides valuable fodder for the generalist sales team's outreach.
Distribution & Product Partnership in Innovation & Managing the Product Lifecycle
As competition increases and organic growth becomes more challenging, there will be less room for error in product innovation and product management more generally. This session brought distribution and product leaders together to candidly discuss how their teams can work closely to provide innovative product offerings and lead to successful client experiences.
Highlights:
Organic growth is projected to decline significantly throughout the next decade while competition is expected to intensify. This means asset managers will need to work harder to scale new products, and efficient fundraising will be critical. Winning managers will evolve their product development functions and mindsets to both launch and scale new products as well as rationalize old products more efficiently than other firms.
Product development has become increasingly complex relative to previous decades because of the range of strategies and structures available. Today, there is also a greater need to justify the product and ensure the operational support is present—including the right team members and specialists—to successfully roll out a new product.
To create an effective feedback loop that takes information learned from sales and other client-facing roles to influence the product development process, many managers have found success by emphasizing targeted engagements with specific advisors and centers of influence. Other areas of success include establishing advisory councils featuring wholesalers and marketing and product team members, as well as directly soliciting feedback from the sales team on ideas for product improvements.
Bringing distribution team members into the product development process earlier is another way to improve the design of new products. The distribution side can provide valuable perspective about what clients truly need, areas that may be challenging, and the sorts of education and information that should be developed to make the launch and fundraising process more efficient.
While much of the excitement and attention around innovation today is focused on new products, strategies, and capabilities, asset managers should also focus on innovation within the mutual fund structure given the level of assets in mutual funds.
Highlights provided in partnership with Investment Management Education Alliance (IMEA). Access more spring summit highlights here.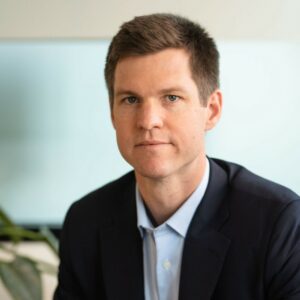 About the Author Connor Martin is COO at Wentworth Financial Communications. Drawing on his experience in marketing, client service, and business development in the alternative investment industry, Connor knows what it takes to develop investment-grade content—and the power it has to connect with your target market. In addition to leading client projects, Connor manages the processes and initiatives that drive WFC forward every day.
Subscribe to our newsletter