Alternative Investing Strategies and Talent Wars — IMEA All-Council Fall Summit: Distribution Council Highlights
Wentworth Financial Communications attended the 2022 IMEA All-Council Fall Summit in New York along with CMOs, distribution leaders, and other marketing and sales professionals from across the asset management industry.
We never miss a chance to attend Investment Management Education Alliance (IMEA) conferences to hear some of the top minds in the business share their firms' approach to marketing, product development, diversity, data analysis, and industry trends.
Here are some of the highlights and key takeaways from the Distribution Council's breakout sessions at the IMEA Fall Summit.
Do You Have an Alternative Plan
Alternative assets continue to grow in importance for both investors and asset managers. This discussion explored the distribution landscape for alternatives, including the industry's opportunities, challenges, and outlook. Shane Clifford of Franklin Templeton offered hands-on advice from the past four years of building out a growing alternatives program, while Neil Bathon of FUSE Research Network shared perspectives on what home offices and other gatekeepers seek from asset managers.
Highlights:
Alternative strategies — ranging from private equity, hedge funds, private credit, real estate, and other non-traditional investments — continue to be key growth drivers for asset managers, particularly as firms attempt to offer these strategies to the mass affluent market.
As fees continue to be compressed for public equity and fixed income strategies, fees for alternatives have remained more resilient. This is especially the case for truly unique and capacity-constrained strategies.
While alternatives still represent a relatively small allocation for private investors, alternative assets are on pace to represent 50% of all asset management revenue by 2024. If performance fees are included, alternatives have already surpassed this amount.
For home offices and other gatekeepers, risk mitigation is still the chief concern, especially as alternatives are increasingly marketed to investors with little or no prior exposure to illiquid assets. Education will be key to clearly articulate the benefits and risks of alternative assets, including limits on liquidity and other issues that are more likely to occur with non-public assets.
Building a strong alternatives brand will separate the winners from the losers in the space. Some of the major alternatives players already have a huge lead in this area, but traditional long-only managers seeking to make their mark still have an opportunity to do so. But they need the right people, marketing, and product set to differentiate themselves.
Firms that are launching or enhancing their alternative offerings need to offer truly unique strategies in the right vehicle formats to increase their probability of success. Home offices and other gatekeepers would love to be consulted prior to new product launches to make sure that vehicle structures and other considerations match the needs of their advisors and clients.
Talent Wars from the Frontlines of Distribution
Senior leaders from executive search firm Ridgeway Partners shared insights on the latest trends facing distribution executives, including evolution of roles and skills in demand, compensation trends, and progress in terms of diversity, equity, and inclusion (DE&I) in the industry.
Highlights:
The COVID-19 pandemic disrupted how employees in asset management approached their relationship to work. Major trends that transcend the industry — including a re-evaluation of work-life balance, "the Great Resignation," "Quiet Quitting," and other factors — all had major impacts on sales, client service, marketing, and other client-facing investment professionals.
While recruiting took on prominence as many distribution professionals sought new roles over the past two years, the focus for asset managers has shifted to retaining talent, particularly the top 10% of performers.
As markets have been volatile this year, the environment favoring candidates may be coming into better balance. However, the job market still remains tight, especially for in-demand roles in alternatives and other major strategic areas.
Ridgeway Partners identified the "four Cs" that drive employee engagement and employee retention: career, commitment, culture, and compensation. Firms have a better chance of holding onto employees by:

Providing clear career paths for their new hires
Demonstrating a commitment to inclusiveness and fostering employee growth
Offering a compelling value proposition and allowing for flexible work arrangements
Properly incentivizing their workforce and rewarding top performers

DE&I efforts continue to increase in importance. More than 50% of Ridgeway's asset management placements in the past 12 months were for diverse candidates. Asset managers need to ensure that their interview panel is diverse as well, or else candidates may look elsewhere for opportunities.
Highlights provided in partnership with Investment Management Education Alliance (IMEA). Access more All-Council Fall Summit highlights here.
---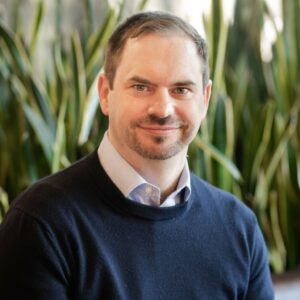 About the Author Craig Derbenwick, Director, Marketing and Content Strategy, at Wentworth Financial Communications. He collaborates with a team of writers and editors at Wentworth to help firms across the financial services industry build their brands and articulate their expertise by creating investment-grade white papers, bylined articles, newsletters, blogs, social media posts, and other forms of content marketing.
Subscribe to our newsletter