How Goldman Sachs Thinks About Corporate Communications Strategy
Even if you're one of the world's most recognizable financial brands, how do you raise awareness for a product as seemingly unexciting as a savings account?
Andrea Williams, head of media relations at Goldman Sachs, provided some answers at a recent Financial Communications Society (FCS) event when she shared insights into how the Wall Street powerhouse approaches its messaging.
Attendees got a glimpse into how Williams tapped a wide-ranging career—one that led her to join Goldman in 2021—to sharpen her storytelling skills.
A communications career that's come full circle
Williams, who spoke at an FCS MOVES members-only event, led off by pointing out that her career has come full circle by returning to the investment banking sector where she got her start as an equity research analyst. Her solid financial grounding and expertise made for an easy transition to investor communication roles at Silicon Valley tech firms.
"I love when people go through my background because it sounds like it was a grand plan, but it wasn't at its inception," Williams said.
After starting as a sell-side analyst, she moved to the buy side at Oaktree Capital Management, where she spent nearly a decade.
"Oaktree found me when they were about to go public," Williams said. "What I noticed with Oaktree was that it was the most fantastic financial story never told."
Oaktree profited handsomely from well-timed investments around the financial crisis. Williams said her proudest achievements included helping build Oaktree's respected brand. She also helped elevate the brand of Howard Marks, whose market commentaries are required reading on Wall Street. For asset managers, getting their ideas out in the marketplace with insightful thought leadership can be a key differentiator.
In fact, coming out of college, Williams dreamed of a career in broadcast journalism, but quickly realized that starting salaries made it tough to pay rent in New York City. Now that she's at Goldman, she remembers what she always liked about her early career adventures in investment banking: solution-minded employees, flat organizations, opportunities to contribute, and meritocracy.
The messaging allure of "growth platforms"
Williams said she has always been attracted to "growth platforms" like Goldman. For years, the company has leveraged its vaunted global research platform to produce thought leadership and other content.
Now, Williams is working on integrating that content with executive communications and using social media as a distribution channel. This requires more planning, bylined content, and op-ed pieces to give more control over the company's messaging and how the content is delivered to the audience.
She points specifically to Marcus, Goldman's direct consumer bank that offers savings accounts and personal loans, as a growth platform. Williams also works on telling the growth stories of other Goldman businesses, including consolidated asset management, alternative assets, sustainability, and ESG investing.
Getting comfortable in the media spotlight
It's no secret that Goldman gets some of the highest media coverage of any financial services firm.
"Goldman is in a very unique position as a bellwether for capital markets. It's a unique position for a communicator and marketer," Williams noted. "On a daily basis, you have the ability to lead a communications or product cycle. But you also have the threat of being used as the clear example of all items. We're typically in the headline on trend pieces and a focus for the media."
To promote Marcus, Goldman used earned media to show how much investors were leaving on the table by not seeking higher yields in their savings accounts. Then, follow-up campaigns focused on paid media influencer activity. Today, Marcus has strong customer acquisition and satisfaction rates.
During her first year at Goldman, Williams said she has worked on rethinking how the company approaches executive communications and media relations, with a focus on being more proactive and less reactive. Part of that involved crafting an overall firm strategy on messaging and which commercial efforts to focus on.
Pandemic communication and the war for talent
Turning to internal communications, Williams said the pandemic has been an extremely busy time. Employees now look to their companies for more help on mental health and family care, for example.
"If you were doing internal communications before and you didn't feel valued, you are now valued, and that's a great outcome for the practitioners," she said.
Remote work and return to the office are important topics for both internal communications and media relations, Williams said. When working on stories about big trends on Wall Street and the financial sector, reporters want to know what Goldman is up to. The company was relatively early on return to the office in June 2021.
In a recent CNN.com article, Williams said bringing workers back to the office is important for Goldman's apprenticeship culture and client-centric business. The company takes a "better together than apart" view, especially as an employer of choice for those in the beginning stage of their career.
About three-quarters of Goldman's staff is from the Millennial or Gen-Zer cohort, and the company's summer internship program saw a record 236,000 applicants in 2022, a 17% increase from 2021, according to the CNN article.
That's a good sign for Goldman because the war for talent is very real, Williams noted.
"My team is hiring across the board at many different levels," she said. When it comes to finding junior talent, she said that people with a few years of communications experience and some agency experience is a typical path for folks who come into communications teams like Goldman's. "We're looking for people with experience across asset management and markets and investment banking," Williams said.
For a Fortune 50 company like Goldman, it's essential to have a plan and be strategic in terms of how you're serving the division or executives you're working with. "But you're also living in world that is very volatile, and you're thrown a million monkey wrenches," she added. "So, we need nimble people; we need creative people who can be very resilient during this time."
—
Do you have questions for John Spence or about how Wentworth Financial Communications can help you? Reach out to John at jspence@wentworthwriting.com.
---
About the Author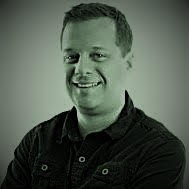 John Spence is Director, Marketing and Content Strategy at Wentworth Financial Communications. He collaborates with a team of writers and editors at Wentworth to help professionals across the financial services industry build their brands by creating investment-grade white papers, bylined articles, newsletters, blogs, social media posts, and other forms of content marketing.
Subscribe to our newsletter