How Asset Managers Use Journey-based Marketing – IMEA All-Council Fall Summit: Marketing Council Highlights
Wentworth Financial Communications attended the 2022 IMEA All-Council Fall Summit in New York along with CMOs, distribution leaders, and other marketing and sales professionals from across the asset management industry.
We never miss a chance to attend Investment Management Education Alliance (IMEA) conferences to hear some of the top minds in the business share their firms' approach to marketing, product development, diversity, data analysis, and industry trends.
Here are some of the highlights and key takeaways from the Marketing Council's breakout sessions at the IMEA Fall Summit:
Customer Journey Marketing
Client journeys are an opportunity for asset managers to boost return on investment (ROI) with automation and for marketing and sales teams to produce qualified leads together. Building successful journeys requires sales and marketing to align on strategic goals and an investment in data talent and resources.
Highlights:
The client journey begins with building awareness with digital ads and targeted keywords to bring advisors to the asset manager's website and offering content to gather email addresses for email nurturing campaigns. The next goal is to track which content and tools the advisor engages with; enough interactions will result in a qualified sales lead.
Some firms take a step back to create a client "lifecycle" with various phases such as awareness, prospects, education, product consideration, nurturing, and retention. Then, a client journey with specific content and a call to action (CTA) is created for each phase of the broader lifecycle. Some firms have as many as nine phases of the client lifecycle and create different journeys based on the channel: retail, advisors, institutional, etc.
Many asset managers are having success using webinars during the client journey. Although some advisors say they have webinar fatigue, the data says advisors continue to engage with webinars as a preferred medium of content and education.
Gathering and analyzing data properly is one of the biggest challenges of creating effective client journeys since talented data analysts may need time and experience to understand the nuances of the asset management business. When analyzing data, remember that correlation doesn't mean causation.
On the journey to a qualified sales lead, an important task for asset managers is determining how to score all the different interactions: email opens, website visits, length of website visits, content downloads, etc.
Sales and marketing need to align on the strategic goals of client journeys, including measurement metrics such as new clients and client retention. Client journeys and marketing plans based on business needs and goals can help marketing avoid being "order-takers" and help sales prioritize the marketing resources they want.
Evolving Media Strategies in a Rapidly Changing Landscape
Maximizing media ROI is even more important heading into a possible recession when marketing budgets may be at risk for at least some cuts. Asset managers with strong media campaigns ensure their data is clean and robust for accurate insights and strategy. They may also tap third-party data sources to enhance visibility and reach.
Highlights:
In economic downturns, marketing teams need to justify media spending with accurate ROI as marketing budgets are often cut first. And the industry needs to catch up with other industries like retailers to establish relevant and precise ROI metrics.
Customer data must be clean and organized to integrate and automate it, pull in online and offline data for insights, and create the best message for each customer type. Everyone needs to use the same taxonomy on data and consistent naming conventions.
Generally, asset managers understand the buying journeys of advisors and investors on the website, but not the journey before they arrive. It's helpful to learn how advisors get to your site to properly segment them for the best digital experience.
Use targeted ads to see what types of investments advisors are interested in before they get to your website and where they came from. Unique redirect URLs can be used to determine what media tactic drove them to the landing page and if they took action, such as downloading a brochure.
Audience segmentation and customer data is usually based on an asset manager's own web properties. It's a natural place to start but firms can also leverage third-party data sources for audience segments like self-directed investors and financial advisors. Having enough data to make good data-based decisions can be an issue, so third-party vendors can augment the data from managers' websites.
The holy grail is measuring and understanding how an advisor made the journey to your website to buy your product to justify ROI, but it's difficult to filter out the noise and other influences on the advisor along the way.
Highlights provided in partnership with Investment Management Education Alliance (IMEA). Access more All-Council Fall Summit highlights here.
---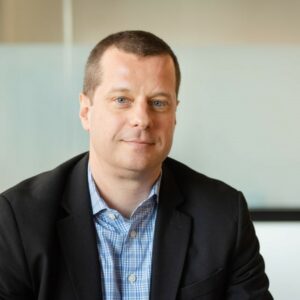 About the Author John Spence is Director, Marketing and Content Strategy, at Wentworth Financial Communications. He collaborates with a team of writers and editors at Wentworth to help firms across the financial services industry build their brands and articulate their expertise by creating investment-grade white papers, bylined articles, newsletters, blogs, social media posts, and other forms of content marketing.
Subscribe to our newsletter