Video is one of the most powerful ways to tell your firm's story and differentiate yourself in a sea of financial advisors, but it isn't cheap. We look at why video is such an effective content marketing tool and explain how financial services firms can create a brand video that fits their budget.
Why Financial Brand Videos Are the Most Effective Tool for Telling Your Firm's Story
When potential clients are evaluating your firm, there are multiple qualities that they will be looking for. Obviously, your services, experience, and pricing model are all very important. But more often than not, the prospect's decision—to select between you and several other firms offering similar services, experience, and pricing—comes down to which firm feels like the right fit.
And that's exactly why brand videos have become such a powerful and popular marketing tool in financial services.
In the private wealth management, financial planning, accounting, estate planning, insurance, investment banking, and legal industries, clients aren't just looking for a transaction; they're looking for a relationship. A brand video is the single most effective marketing tool for telling your story and showcasing your personality to potential clients.
"A well-done brand video gives a visitor to your website or social media pages a chance to see your mannerisms and hear your voice; it gives them a sense of your personality," says Jeremiah Cox, the founder and head videographer of ParkLife Films. "This can go a long way in building trust with the prospect before that first in-person meeting."
(Full disclosure: ParkLife is whom Wentworth Financial Communications hired to do our brand video. It was the single best marketing investment we made in 2015. In addition to the video being one of the first things people encounter on our website, we also include the video in our email signatures. I've lost count of how many people have told me, "Hey, I saw your video. That was a cool way to learn about your firm." So, thanks, ParkLife!)
"Watching a video is the closest you can get to interacting with someone without having an actual meeting," says Carley Mostar, an independent video producer in Chicago, who specializes in working with corporations and not-for-profit organizations. "Video is the best tool for creating personal engagement."
Financial advisors, accountants, investment bankers, and attorneys are always looking for more ways to get face-to-face meetings with potential clients because they know how important that interaction is in winning new clients. While videos will never replace in-person meetings in the financial services sales cycle, a high-quality video distributed across the right channels is a great, scalable way to "introduce" your firm to potential clients.
Marketing Your Financial Services Firm in a Video-Driven World
Another powerful reason that financial services firms should be marketing themselves using video: Clients expect it.
Video is the fastest-growing form of online content, so it's important to tell your story in the format that fits how your prospects and clients like to consume information. This is especially true for connecting with younger clients. Just look at your Facebook or Instagram news feed, and you'll see that it's increasingly dominated by video.
Firms that don't use video run the risk of seeming like they are behind-the-times, especially if many of your competitors are using video marketing. "In many ways, video marketing has become a cost-of-doing business in competitive industries like financial services and legal," Mostar said.
A somewhat hidden benefit of having a brand video is that it helps your search-engine rankings, Cox said. One of the biggest factors that Google and other search engines use in evaluating sites is the length of time that visitors spend on your site. Video has proven to be a great tool for getting users to spend some extra time on your site. Users spend an average of two additional minutes on sites with videos than on sites without videos, according to Merchant Marketing Group.
Speaking of two minutes, that's the appropriate length for a brand video, Cox said. He said that people are much more likely to click the play button on videos where the timer shows the video is less than than two minutes long.
Factors That Determine Video Costs
Clearly, it's easy to make a compelling case for investing in a brand video from the benefits side of the equation. But for some financial services firms, particularly smaller ones with limited budgets, they choose not to make the investment because of the costs.
Creating a high-quality video that effectively conveys your firm's level of expertise is expensive relative to some other forms of marketing. We have found that a professionally produced brand video, for small and mid-sized financial services firms and law firms, typically costs between $5,000 and $15,000. (Larger firms will often spend well north of that amount.)
That is a big range and it speaks to the fact that there are many different variables that go into the production cost. There are several ways, though, that you can control those variables and reduce the cost of your video.
Here are some of the biggest factors the determine the cost of a video, along with tips for controlling those expenses:
Number of Days to Shoot Video: One of the biggest input costs is the amount of time that the video production crew has to be "on location" to interview you and get other footage. If you can streamline the production schedule by having all of the people whom you want to be featured in the video at the office on the same day, this will be much cheaper than having the production crew come back multiple days.
Number of Locations: Think about which locations you would like featured in your video. Maybe the video is shot entirely at the office. Or maybe the video shows you out meeting clients at their offices and includes footage from around town. Keep in mind, the more locations you put in the video, the higher the cost. This is because it takes the video company time to set up their equipment, calibrate lighting and audio, etc.
Script Writing: Will you be writing the video's script or outline yourself or will you want the video company to handle that? ParkLife's Cox recommends hiring an outside expert to at least collaborate on writing the script. Even if you consider yourself a good writer, writing for video requires a different style and pacing than other types of writing. It's important that whoever writes your script has a deep understanding of your firm's culture and points of differentiation. (Full disclosure: ParkLife has hired Wentworth Financial Communications to write scripts or serve as a script consultant on projects.)
Number of Rounds of Edits: When hiring a video production company, Cox suggests agreeing to two rounds of edits to the video. As with any creative endeavor, it's tempting to want to continually make round after round of small tweaks. But doing this can add a lot to the production costs—and it usually is a classic example of diminishing marginal returns. If you don't agree to a set number of edits at the outset, the video producer has to account for the risk that you'll want to be a high-maintenance client who constantly who wants to make numerous rounds of edits to the video, subsequently increasing the cost.
Graphics and Animation: Charts, diagrams, and other forms of on-screen graphics or animation can be extremely helpful in telling your story. For example, a portfolio manager may want to include a chart that highlights historical performance of various asset classes or an estate-planning attorney may want a graphic that shows the potential tax savings of various trust strategies. These graphics are an added expense, so work with your scriptwriter and video producer to determine which graphics are necessary for telling the story.
Professional Voiceover and Actors: Sometimes it is necessary to hire a professional to record the narration for the video. Other times, you may need to hire actors to come in and play the role of clients or other people you are interacting with on screen. Again, it's important to work with your video producer to determine whether the value added by these professionals is worth the cost.
One thing you don't see on this list of cost drivers is length. A common misconception is that the cost of producing a video is largely a product of its length. But that's simply not the case. In fact, Cox and Mostar, agree that it takes much more skill and effort from an editing perspective to tell a complete, compelling story in two minutes versus four minutes.
Maximizing Your Video ROI
Having a brand video can be a powerful marketing tool for financial services firms looking to connect with new clients. But because it requires a significant investment, it is important to do a cost-benefit-analysis when thinking about the different variables that determine production cost.
At Wentworth Financial Communications, we help our clients think about how they can use brand videos and other forms of content marketing to connect with new clients. If you are interested in creating a video and you would like to talk about what makes sense for your business and budget, give us a call.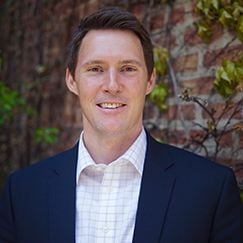 About the Author: Scott Wentworth is the founder and head writer of Wentworth Financial Communications, a firm that creates content marketing and thought leadership for financial services firms and law firms. Scott is such a big believer in the importance of having a brand video that it was one of the first things he did when launching WFC. Contact Scott at scott@wentworthwriting.com or @WFC_writing.