Music to Help You Concentrate: Connor's Deep Work Playlist
Music has always been a passion of mine. I play the guitar, collect records, go to live shows as often as possible, and I am always on the hunt for new music, no matter the genre (and I firmly believe there is always more great music to be found).  But the music I listen to most often (e.g., James Blake, LCD Soundsystem, Wilco, Radiohead, Kurt Vile) doesn't typically work well when I need to concentrate deeply, such as during my deep work sessions for WFC. But music is important to me, so I've searched for the ideal music to listen to when I need to focus.
What is deep work? As discussed in our recent blog post, "Using Deep Work to Raise the Bar in Financial Thought Leadership," deep work is a professional activity performed in a state of distraction-free concentration that pushes your cognitive capabilities to their limit. At WFC, we have embraced the principles of deep work to improve our ability to write institutional-quality financial thought leadership as efficiently as possible, and to enable us to achieve the work/life balance that is so important to us.
Everyone has their own custom needs when it comes to the ideal setup for deep work. I have found instrumental music—and in particular ambient music—to be the best music to accompany my daily deep work sessions. Ambient music is essentially designed as background music; it can generally be defined as gentle, instrumental music with no persistent beat, and it creates a pleasant atmosphere. Think heavy on the hums, tones, and repetition, light on the vocals and traditional structure.
Below, I share a few of my top artists and albums for deep work. Pair these selections with some noise-canceling headphones and a blank wall to stare at, and you have my setup for deep work.
Music to Accompany Deep Work: Connor's Suggestions
I hope many of you will give ambient instrumental music a shot the next time you need to concentrate for an extended period of time. Remember to review our other tips for deep work, and please reach out to me to let me know what you think of these artists. I am always on the hunt for new music, so I would love to hear your deep work music suggestions, too!
About the Author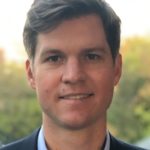 Connor Martin is the chief operations officer at Wentworth Financial Communications. Connor and the team of writers and editors at WFC help professionals across the financial services industry build their brands by creating investment-grade white papers, bylined articles, newsletters, blogs, social media posts, and other forms of content marketing.
Subscribe to our newsletter