6 Things Your Thought-Leadership Creative Brief Must Include
One of the most important steps in the thought-leadership creation process is the creative brief. Unfortunately, it's also one of the most commonly overlooked. Often, marketers are in such a hurry to get started with a project that they feel that they don't have time to map out their vision for the project. Or they assume that their vision is self-evident, so it's not useful to spell it out for people.
But skipping the creative brief is a classic example of a situation where haste makes waste. A creative brief is the north star of any thought-leadership project.
This one- or two-page document should clearly lay out the vision of what you as a marketer want to achieve with the project, as well as define a detailed roadmap for how you will get there. The document is an effective way to make sure that everyone involved in the project is on the same page before the real work commences.
Creative briefs are especially important if you're working with an agency, freelance writer, or other outside resource to create the thought leadership, because it gives them visibility into your vision for the final product and the process for getting there. So, what goes into an effective creative brief? Here are six things we always include in our creative briefs that marketing leaders in the financial services industry should consider as they embark on their next thought-leadership project.
Project's goals
This may sound like a no-brainer, but it's essential that you as a marketing leader—or any outside agency or freelancer you hire—clearly understands what you're trying to achieve with any piece of thought leadership. Putting the goals of the project in writing ensures that your team has a clear understanding of the project's "why," thus ensuring that whoever is producing the content is keeping that information top of mind at every stage of the process.
Target audience
It's critical to clearly define the target audience you're trying to reach with your thought leadership. For asset managers, is your white paper or other piece of thought-leadership content meant to address an audience of retail or institutional investors? Is your private wealth management firm one whose customers are mostly high-net-worth individuals and families, or are they upper-middle-class couples nearing retirement? If you're a professional services firm, are you trying to reach C-level executives or managers within specific business units? These questions are paramount in how you think about crafting your firm's message, so each project should have this information included in its creative brief. The more specific you can be in describing the audience's psyche, the better. Adding details about the audience's misconceptions, common questions, or pain points will help ensure that the final deliverable will be valuable for your readers.
Scope of the final deliverable
All creative briefs should specifically outline a detailed scope of the final deliverable. For example, don't say that the goal is to write a "white paper," but that you will create an article of 1,500 words of body copy, along with a suggested headline, section sub-headers, and any visual elements (charts, graphs, etc.). You'll also want to include any direction that will be valuable to the design team. Finally, the scope of the final deliverable in the creative brief should include a finite round of edits. Oftentimes the editing stage of a thought-leadership project is where the timeline of a project can get off track, so it's critical that the number of editing rounds are specified in the creative brief, and that the different internal stakeholders participating in each editing round are identified.
Input materials
What sources of information are your writers drawing from to produce a given piece of thought leadership? There should be a section in your creative brief that clearly outlines these sources of information. These could be slide decks, blog posts, emails, existing articles from your firm or competitors, data sets, or anything else that you think will provide valuable background information for the writer.
Subject matter experts
Most thought-leadership projects will require interviews with subject matter experts (SMEs), who will provide their perspective on ideas and supporting details that should be emphasized in the content. The creative brief should identify who the SMEs will be for the project, along with an estimate of how much interview time will be needed with each person.
Project timeline
Finally, the project should have a clear start and end date, and this information should be laid out in the project's creative brief. Complex projects with longer time horizons or tight deadlines might require a more specific timeline than simpler, short-term projects. Still, no project should begin without a timeline in place.
Click below to download our entire thought-leadership creation process infographic.
---
About the Author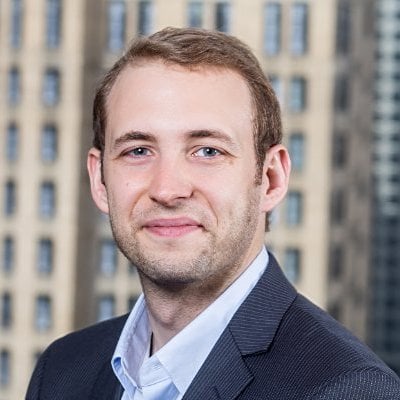 Frank Kalman is the chief operations officer at Wentworth Financial Communications. Frank and the team of writers and editors at WFC help professionals across the financial services industry build their brands by creating investment-grade white papers, bylined articles, newsletters, blogs, social media posts, and other forms of content marketing.
Subscribe to our newsletter