Banking on Thought Leadership
Capstone Headwaters' Content: Separating Industry Reports from the Pack
Each week we examine a different investment bank's content and highlight three things we like about their approach to thought leadership. Our goal is to help investment banking marketers learn about the best practices in thought leadership and elevate their content.
About Capstone Headwaters:
Capstone Headwaters
describes itself as "one of the largest independently owned investment banking firms in the United States," with ~170 professionals across 16 dedicated industry groups. Although Capstone Headwaters would classify as a boutique or lower middle market investment bank given its number of employees, the firm punches above its weight when it comes to thought leadership. Capstone Headwaters clearly embraces the value of thought leadership. The firm's
Insights page
explains this mindset: "One of our core capabilities is to deliver sector-specific intelligence to our clients. Our industry teams are committed to delivering real-time access regarding emerging industry trends as well as acquirer and investor appetites. This commitment helps us deliver advice that enhances client outcomes."
Highlights of our analysis of Capstone Headwaters' thought leadership:
Landing pages separate industry reports from the pack
Narrow focus enables truly differentiated insights
Shares more than just a link on LinkedIn
One piece of unsolicited advice: Fewer stock images, more photos of your people

1. Landing pages separate industry reports from the pack.
Capstone Headwaters' use of landing pages for industry reports presents a clean and sophisticated look that elevates the impact of the firm's thought leadership. Each report's landing page includes a brief description of the report and its key highlights, all in an easy-to-digest format that looks attractive. These landing pages also make it easy to contact bankers involved in the report and subscribe to the bank's thought leadership. Importantly, these calls-to-action don't come off as annoying or intrusive, but instead as helpful, largely due to the layout of the page.
Industry reports are table stakes when it comes to investment banking thought leadership, so it may be tempting to follow a "check-the-box" approach when publishing these reports. Many banks simply upload industry reports to their website without including much more than a title, date, and a quick blurb. But given the fact that almost every investment bank is publishing pieces of this kind, spending some extra time on the presentation of these reports, as well as the user experience, can separate you from the pack. Capstone Headwaters seems to understand the value of this extra work, as illustrated in the example landing page below for the firm's healthcare staffing coverage report in July 2020.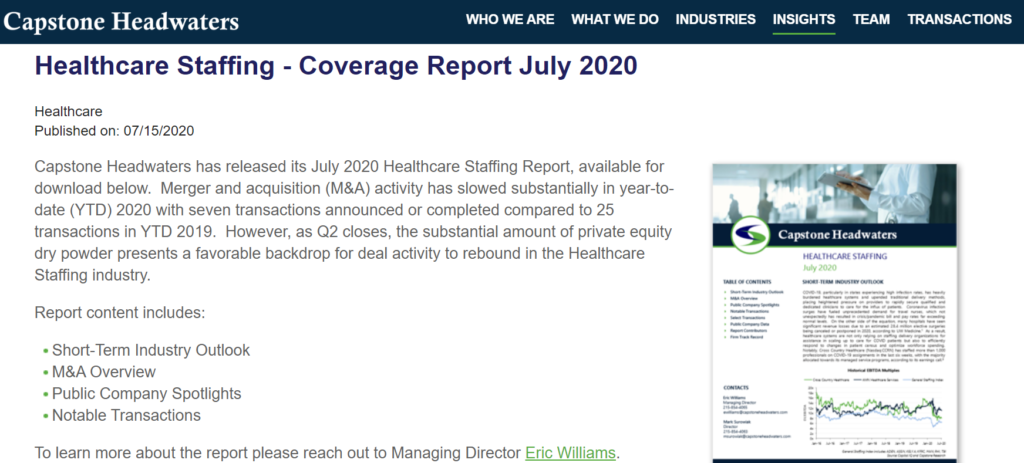 2. Narrow focus leads to truly differentiated insights.
Capstone Headwaters recognizes the value of narrowing its focus to share insights on the businesses and sectors that the firm knows best. Many investment banks publish monthly or quarterly reports on broadly covered industries such as industrials, chemicals, consumer, and financial technology. This is not surprising given the size and breadth of these industries. But few banks publish regular reports on narrower industries such as human capital management SaaS, nonprofit software, audio and acoustics, and rock products. Capstone Headwaters drills into the niches that it knows best to share insights and nurture relationships with clients and prospects in these segments. Narrowing your focus is a powerful thought-leadership technique. It allows your subject matter experts to share insights on areas that they truly know better than the competition. This is key in establishing your credibility as a thought leader. A narrower focus also increases the efficiency of creating thought leadership—it allows you to build pieces that are more concise and can help prevent your marketing team from biting off more than it can chew. We highlighted the benefits of taking a narrower approach for thought leadership in our recent blog post about how to create differentiated thought leadership during COVID-19. We also present similar principles in our recent post on how to make your marketing budget go further in a downturn.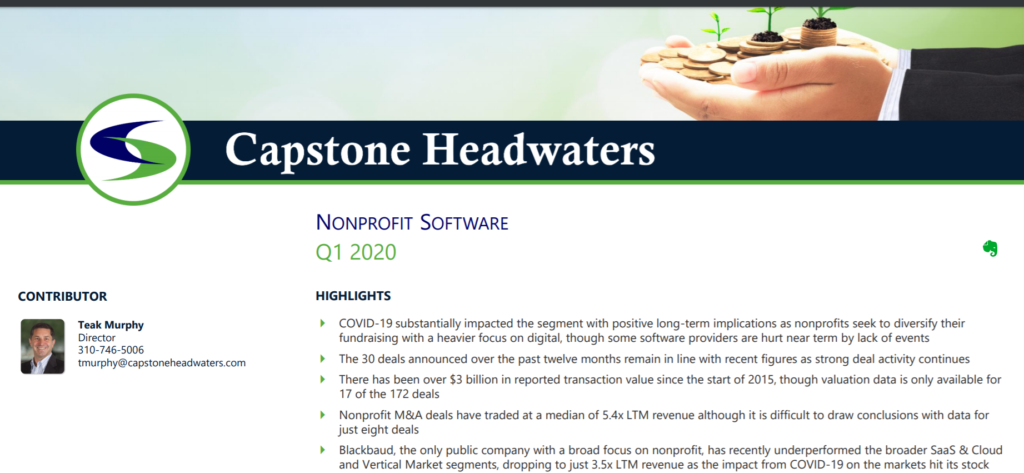 3. Shares more than just a link on LinkedIn.
Capstone Headwaters again punches above its weight by writing interesting and insightful posts when spotlighting its thought leadership on LinkedIn. Unfortunately, many investment banks underestimate the value of spending the extra time to craft short, insightful messages to accompany thought-leadership posts on LinkedIn. Many opt for the easy solution—simply posting a link to the report with a one-line title, for example. While short and direct posts can work well when they are just one of several formats used by an investment bank, more insightful social posts can lead to better engagement from your audience.
One thing we like in particular about many of D.A. Davidson's headlines on LinkedIn is that they are engaging. Many of D.A. Davidson's social posts are formed as a question. Some recent examples include "Amazon moving into the movie theater business?" and "How has Zoom rocketed to the lead among top video-conferencing platforms?" Phrasing headlines as a question that prompts the reader to think about how the topic applies to them personally is an effective way to grab their attention and draw them into your content.
A good example is Capstone Headwaters' recent LinkedIn post regarding its Financial Technology & Payments Coverage Report in July 2020. The post includes a brief introductory paragraph that sets up the report and highlights some of the piece's most interesting takeaways, inviting the reader to download the full report or contact the team to learn more.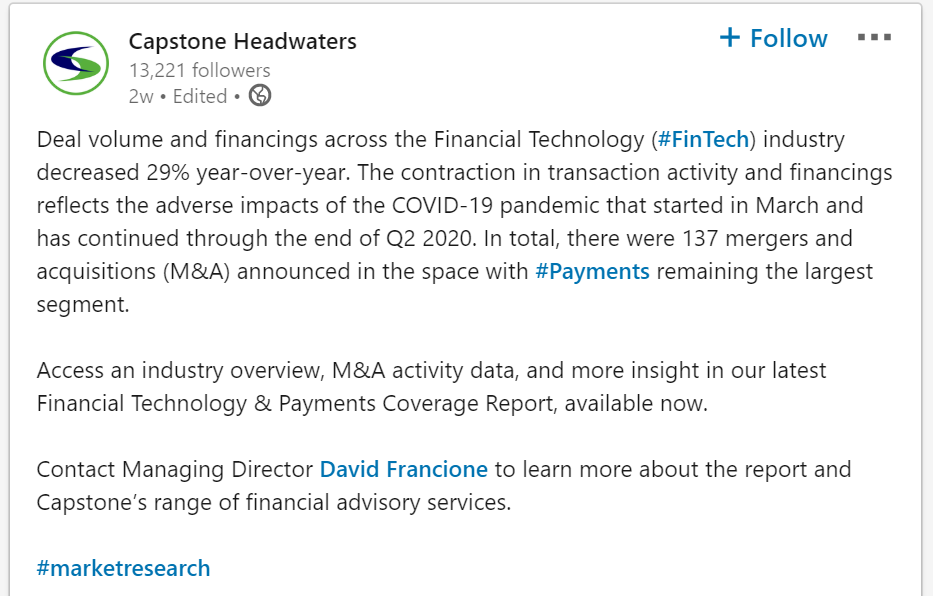 One caveat to this "thing we like": we would encourage Capstone Headwaters to switch up their LinkedIn posts related to industry reports more often. For example, a good foundational approach is to build three posts per report: 1) a short paragraph post like the one above; 2) a post that highlights the most interesting quote from the report; and 3) a post that shares the most interesting chart or graphic from the report. If every post is several sentences long, your audience may develop LinkedIn hypnosis (WFC's term) when browsing your social posts. Keep your followers awake and engaged with more variability and excitement.
---
One Piece of Unsolicited Advice:
Fewer stock images, more photos of your people
While we like that Capstone Headwaters regularly shares its thought leadership on LinkedIn, we would love to see more photos of the firm's people and fewer stock images like the one below, which was included as the feature image for Capstone Headwaters' BPO & Contact Centers Coverage Report in July 2020.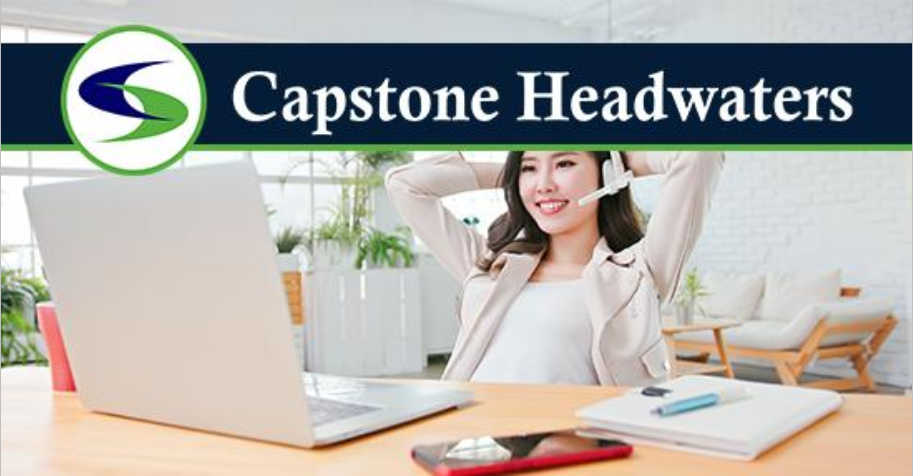 We recognize the advantages of stock images from an efficiency and consistency standpoint. But the benefits of using photos of your actual team members can outweigh the drawbacks. By highlighting your actual people, facilities, and events, investment banks can avoid coming across as faceless and emotionless corporate entities, and instead share personality that will resonate better with the audience. In the end, your audience is made up of individuals, and humans would prefer to interact with humans rather than a faceless entity. They're more inclined to listen to insights of real people, too!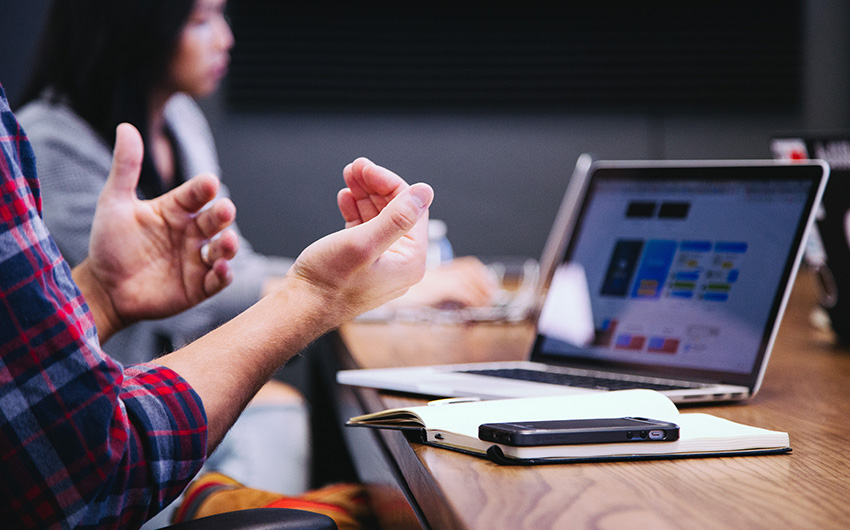 Ready for Your Deep Dive?
Schedule your content audit. Want to know how your firm's thought leadership and content marketing stack up against the industry's best? Contact us to learn about engaging Wentworth Financial Communications to do an audit of your content's strengths and areas for improvement.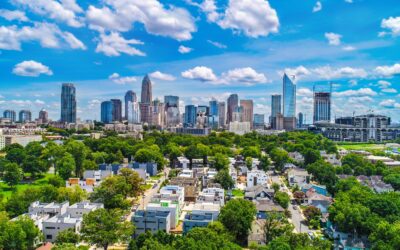 Banking on Thought LeadershipEach week we examine a different investment bank's content and highlight three things we like about their approach to thought leadership. Our goal is to help investment banking marketers learn about the best practices in thought leadership...
read more