Banking on Thought Leadership
Bank of America's Content: Case Studies That Show Tangible Impact
Each week we examine a different investment bank's content and highlight three things we like about their approach to thought leadership. Our goal is to help investment banking marketers learn about the best practices in thought leadership and elevate their content.
Overview of Bank of America's Thought Leadership: Bank of America's Global Corporate & Investment Banking (GCIB) unit comprises its Corporate Banking, Capital Markets, Transaction Services, Leasing, and Investment Banking teams. BofA's heft is reflected by the fact that the firm ranked among the top five for M&A, equity capital markets, and debt capital markets activity in 2019, according to Dealogic's league tables. Much of the firm's thought-leadership content focuses on corporate banking and transaction services. 
Highlights of our analysis of Bank of America's thought leadership:
Case studies that show tangible impact
Tools that make it easy to scan and navigate articles
Turning conferences into content
One piece of unsolicited advice: Go beyond  short conference videos and provide real meat

1. Case studies that show tangible impact.
Investment banks have a key advantage over wealth managers when it comes to creating content: the ability to publish robust, real-life case studies. For compliance reasons, wealth managers are prohibited from publishing marketing materials that could be construed as testimonials from clients, so it can be challenging to create wealth management case studies that don't violate this rule.
Investment banks don't face these restrictions, and BofA takes full advantage of this opportunity. For example, BofA has published several case studies that provide details on how the firm has helped clients implement payments technology that has delivered powerful results. Two such case studies are Allstate Boosts Customer Satisfaction with Mobile Payments and Are You Ready to Embrace Mobile Payments? How Northwestern University Made the Switch.
Many investment banks simply include a list of tombstones as evidence of the results that they have delivered for clients. But telling a story of how your bankers assessed and solved a specific problem for clients is a much more powerful way to showcase your experience and capabilities.
2. Tools that make it easy to scan and navigate articles.
"Scannability" is something we are always preaching to clients when it comes to writing thought-leadership content. It is essential to make your content easy for the reader to digest visually. It shouldn't be hard for your audience to find the most interesting and relevant information. While this has always been true, it is paramount in today's digital-first age.
There are many ways to improve an article's or white paper's scannability, and BofA makes good use of several of them. The Allstate case study, for example, includes a "Key Takeaways" sidebar near the beginning of the article. Not only does this give a reader who only has 30 seconds to spend on the page the ability to grasp the most important conclusions, it also shows less time-starved readers what insights they can expect to get by reading the full article.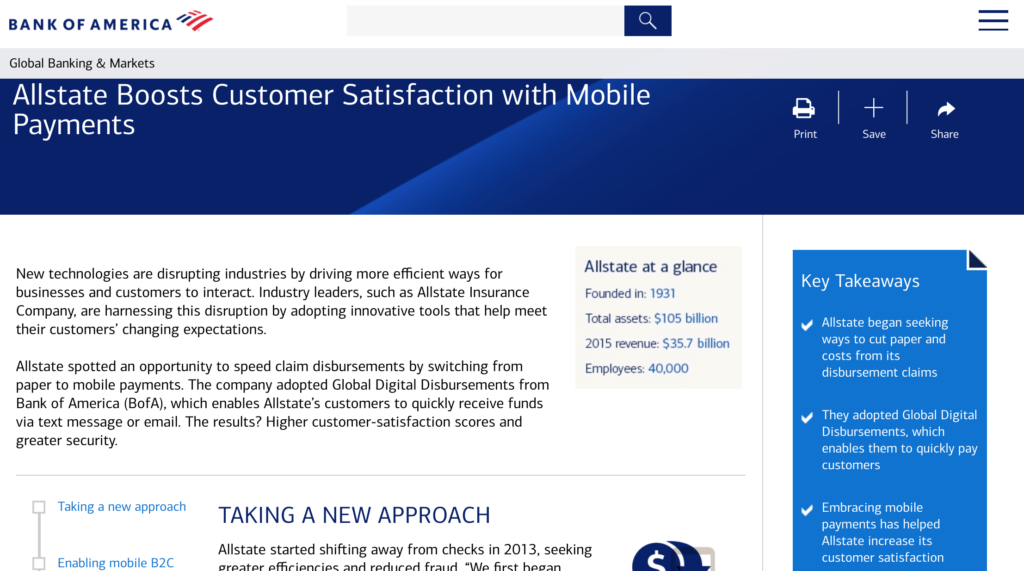 The article also includes an interactive, functional table of contents. This relatively simple coding tool adds an element of visual interest that makes the content feel more dynamic. It also allows the reader to see what sections are upcoming and easily jump ahead to the most relevant parts.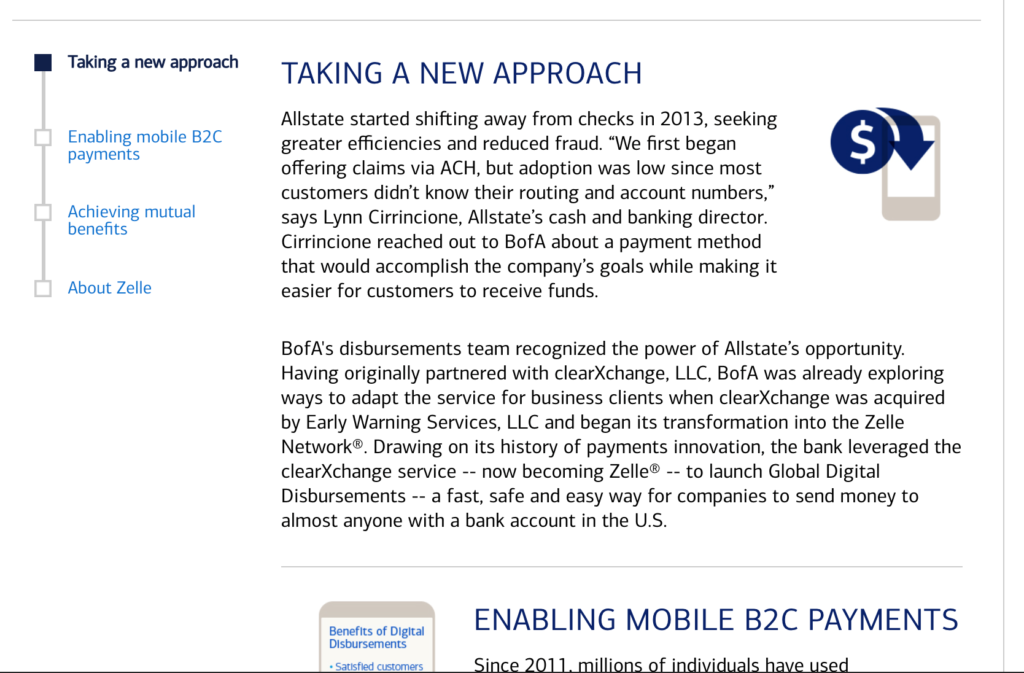 3. Turning conferences into content.
Admittedly, August 2020 (when we wrote this blog post) is an odd time to be talking about conferences. The COVID-19 pandemic has made in-person conferences feel like a relic from a bygone era. But once the pandemic ends, it is likely that conferences will once again become an important part of marketing and business development in investment banking and the rest of financial services.
Regardless of whether conferences are in-person or virtual, they are gold mines for creating compelling thought-leadership content. Hosting conferences requires a major investment of time and resources, but once you have all of the speakers together, the opportunities to turn their ideas and presentations into thought leadership are enormous. You have already done the hard (and expensive) work of creating the forum, why not turn that investment into content that is scalable and pays dividends well after the conference ends?
BofA seems to appreciate this based on the fact that they created a microsite for their 2019 Technology Innovation Summit. The page includes short videos (presumably recorded on-site at the conference) of BofA professionals, venture capital investors, and startup founders sharing their thoughts and perspectives.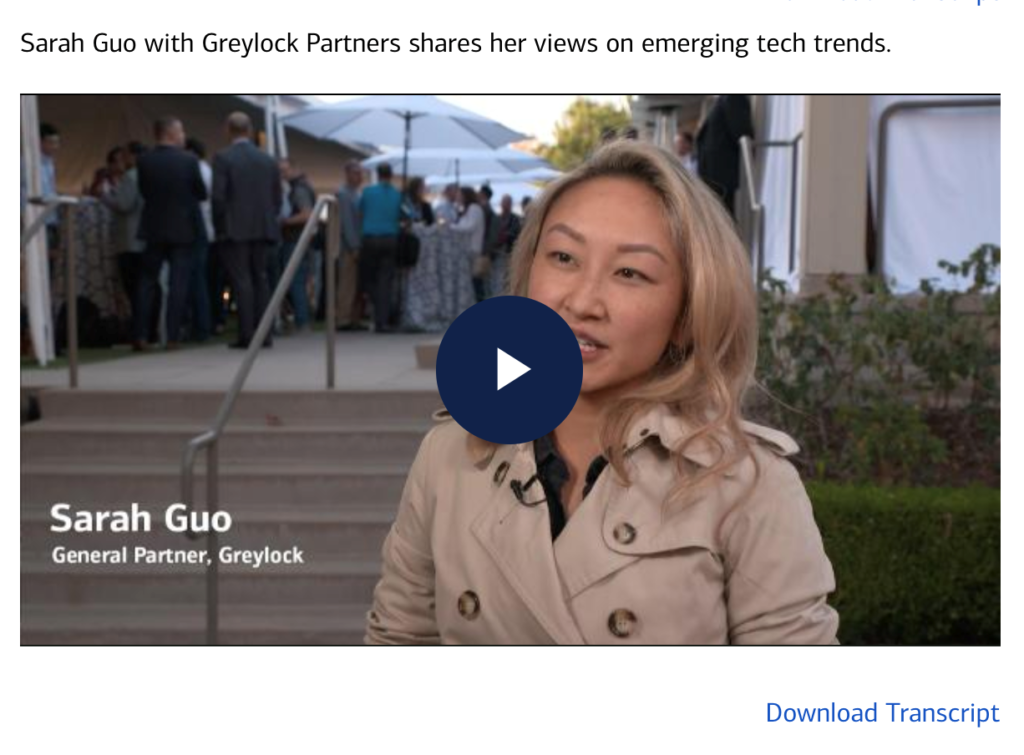 While these videos do a good job of giving viewers a taste of the event, it feels like BofA is leaving quite of bit of money on the table, so to speak. Which brings us to…
---
One Piece of Unsolicited Advice:
Go beyond short conference videos and provide real meat
The five videos on the Technology Innovation Summit microsite range from 50 seconds to 90 seconds in length. That is a great length for videos given viewer's attention spans, and the videos give the audience a good sense of the types of conversations and presentations that occurred at the conference. But the videos don't (and aren't intended to) provide real insight and depth about the ideas shared at the conference.
We recommend that investment banks that host conferences create deeper-dive content, recapping some of the key trends that emerged from the presentations. Some banks may not want to do this out of fear that it would diminish the exclusivity of attending the conference or make attendees less comfortable about sharing ideas that might be published to a wider audience. These concerns are certainly legitimate, but they can be addressed fairly easily.
No white paper, e-book, or series of blog posts should be so in-depth that it captures all of the nuances and details that the in-person attendees receive. Rather, the point is to create a piece that identifies the recurring themes or hot-button issues that came up throughout the conference. Plus, you can address any privacy or confidentiality concerns by avoiding details that would identify the specific source of the information.
Creating this type of content will show that the investment bank is at the center of timely, relevant conversations in the industry and highlight the firm's ability to synthesize diverse sources of information into actionable insights. In short, a well-executed conference recap positions the bankers as true thought leaders—which is exactly why banks invest so much in hosting conferences in the first place.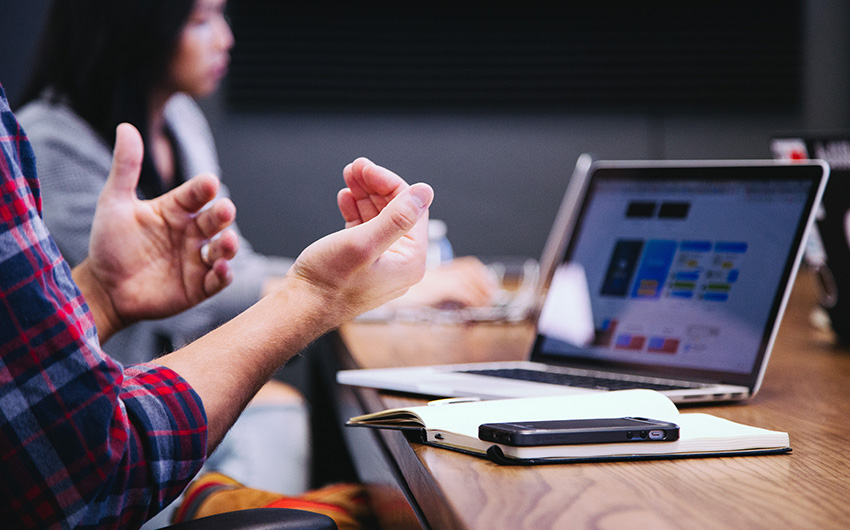 Ready for Your Deep Dive?
Schedule your content audit. Want to know how your firm's thought leadership and content marketing stack up against the industry's best? Contact us to learn about engaging Wentworth Financial Communications to do an audit of your content's strengths and areas for improvement.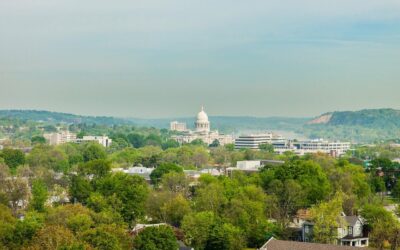 Banking on Thought Leadership Each week we examine a different investment bank's content and highlight three things we like about their approach to thought leadership. Our goal is to help investment banking marketers learn about the best practices in thought...
read more