Since Thanksgiving, I've spent a lot of time helping companies craft their year-end letters to clients, as well as helping my wife write and edit the letter we include in our Christmas card to family and friends.
While I'm in year-end-letter-writing mode, I wanted to update you on some of the biggest news from Wentworth Financial Communications in 2018. Here's a brief recap of some of the most interesting challenges we helped clients tackle this year:
Moving beyond the PDF: The tried-and-true PDF document will always have its place, but today there are more dynamic and engaging formats that financial services firms can use for their thought leadership. In 2018, we helped firms create e-books (essentially a hybrid of a white paper and a slide deck), interactive microsites through tools such as Ceros, infographics, and videos.
Differentiating your message in crowded fields: We recently blogged about a BNY Mellon study that found that 63% of high-net-worth investors say that financial advisors all make the same promises in their messaging. This lack of differentiation isn't limited to the wealth management world. It's endemic across financial services, so that's why much of the work we did this year focused on helping our clients articulate their areas of expertise where they have a distinct advantage over the competition.
Writing about socially responsible investing: Anyone who thinks socially responsible investing is a fad should go look at the $12 trillion pile of money invested in sustainable, responsible, and impact strategies in the United States, according to US SIF. In June, I moderated a panel for the Financial Communications Society about the challenges that asset managers face in marketing their ESG, sustainable, and impact strategies.
Bracing for volatility and the next recession: That $12 trillion pile of money I just referenced might be about 10% smaller after the pullback we've seen in equity markets so far in the fourth quarter. Fortunately, many of the firms we work with have been communicating with clients over the last few years about an inevitable market correction and the need to realize that short-term volatility is a normal part of equity investing.
Keeping up with Washington: Trade wars made be bad for the economy, but a steady stream of news out of Washington that affects financial markets is good for the financial writing industry. Between tax reform, the death of the fiduciary rule (and the rebirth of the SEC's Reg-BI), evolving regulatory attitudes about cryptocurrencies, and a host of other regulatory changes, writing about the government's influence on financial markets kept us very busy in 2018.
In between all of that, we still found time to welcome several new extremely talented writers to our team, present to the CFA Society Chicago about how to write better investor letters, and support our favorite organization, Tutoring Chicago.
I'm sure that 2018 was equally busy for you, so I hope you have time this month to step away from your jobs and invest your energy in the things that provide the greatest return: your friends and family.
From all of us at Wentworth Financial Communications, happy holidays! 
---
About the Author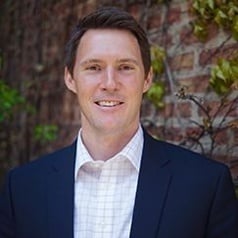 Scott Wentworth is the founder and head financial writer at Wentworth Financial Communications. Scott and the team of writers and editors at WFC help professionals across the financial services industry build their brands by creating investment-grade white papers, bylined articles, newsletters, blogs, social media posts, and other forms of content marketing.