Over the summer, as I was conducting research for Wentworth Financial Communications' business development efforts, I found something striking about the websites of nearly all the financial advisory and private wealth management firms I came across: they all looked and sounded the same.
Nearly every advisory firm boasts of its "holistic, comprehensive" approach to working with clients and its "investment expertise." Their websites—many of which feature similar color schemes and stock photography—all included the typical, predictable industry jargon. It was as if they each bought an off-the-shelf industry template for their brand positioning.
I'm not the only one noticing this. Prospective clients are, too.
Even the industry's top financial advisory firms struggle to explain their differentiated value propositions on their websites and through their marketing, according to a recent study by BNY Mellon's Pershing unit, "Advisor Value Propositions: How Advisors Showcase Their Value—and What Investors Secretly Think." The study mined the websites of "Barron's Top 100 Independent Financial Advisors for 2017" and then queried more than 1,000 high-net-worth investors about the firms' value statements.
The study's most alarming statistic: 63% of its high-net-worth investor respondents said that all financial advisors make the same promises in their messaging, making it difficult to distinguish between them.
Here, in the first blog post of a two-part series, we'll feature a few takeaways from the study, along with our ideas for how firms can make their marketing messaging more unique based on the study's findings and our experience.
Takeaway No. 1: While advisor value propositions should be unique, there is a winning formula.
Top-rated value propositions all share the same four things, according to the BNY study: attributes of the advisor firm, benefits to the client, a rational argument, and an emotional component.
WFC's Take: Don't just talk about your firm; build your messaging around client needs. 
When thinking of how these four components apply to creating your firm's distinct value proposition, put yourself in your ideal client's shoes. What are their unique financial problems? What are their primary concerns? What are their dreams and aspirations?
It's easy for advisors to look inward and want to talk about themselves when it comes to creating messaging around their value proposition—but most important is making sure that your capabilities align both practically and emotionally with your ideal client.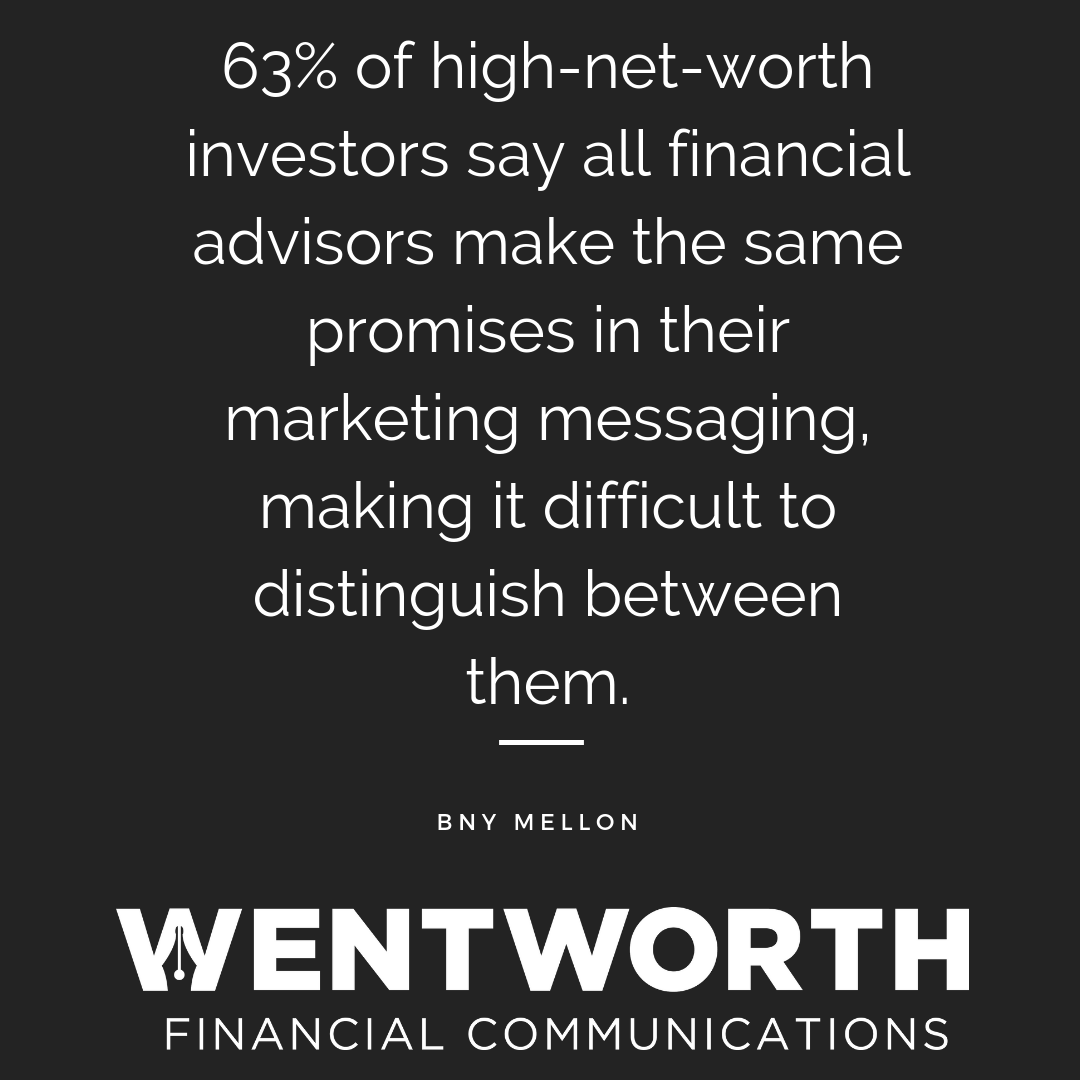 If you haven't painted a picture of who your ideal client is and what their priorities are, that's your first step. Then, tailor your messaging to how your capabilities position your firm to help solve that particular set of problems. The more specific, the better.
Takeaway No. 2: Talking about trust, accountability, and integrity present huge opportunities for differentiation.
According to the BNY study, investor opinion is split on whether financial advisors work in their clients' best interests: 52% of high-net-worth respondents said advisors truly work in the best interests of their clients, regardless of whether a product or service is most profitable for the firm. Meanwhile, 48% said advisors have the firm's profitability in mind as well when working with clients.
WFC's Take: Emphasize your firm's focus on providing more than just financial returns.
For advisors who are fiduciaries, this provides an enormous opportunity for differentiation. You can emphasize that your focus on putting your clients' interests first isn't just a value that you aspire to; it's your legal and professional duty.
Younger clients—particularly the millennial generation—are looking to work with advisors whose purpose and expertise extends beyond just generating investment returns. Today's investors now want advisors to think beyond just their finances, the BNY study said. They're looking for help improving their entire lifestyle as well.
Additionally, the BNY study also recommends that financial advisors double down on emphasizing trust by including more messaging around capital preservation and navigating volatile markets, and less on comprehensive service and unique knowledge and expertise.
To learn more about our additional takeaways from the BNY study, stay tuned for the second blog post in this two-part series.
In the meantime, click below to visit WFC's YouTube channel to learn more about how your firm can differentiate its marketing and thought-leadership messaging.
---
About the Author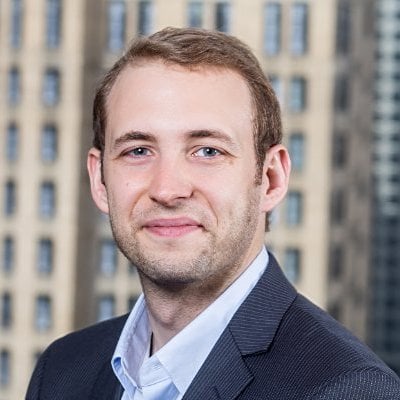 Frank Kalman is the chief operations officer at Wentworth Financial Communications. Frank and the team of writers and editors at WFC help professionals across the financial services industry build their brands by creating investment-grade white papers, bylined articles, newsletters, blogs, social media posts, and other forms of content marketing.